Scenic Spot "Future Garden"
located in Nanjing city as temporary facade scaffolding and  floor shoring scaffolding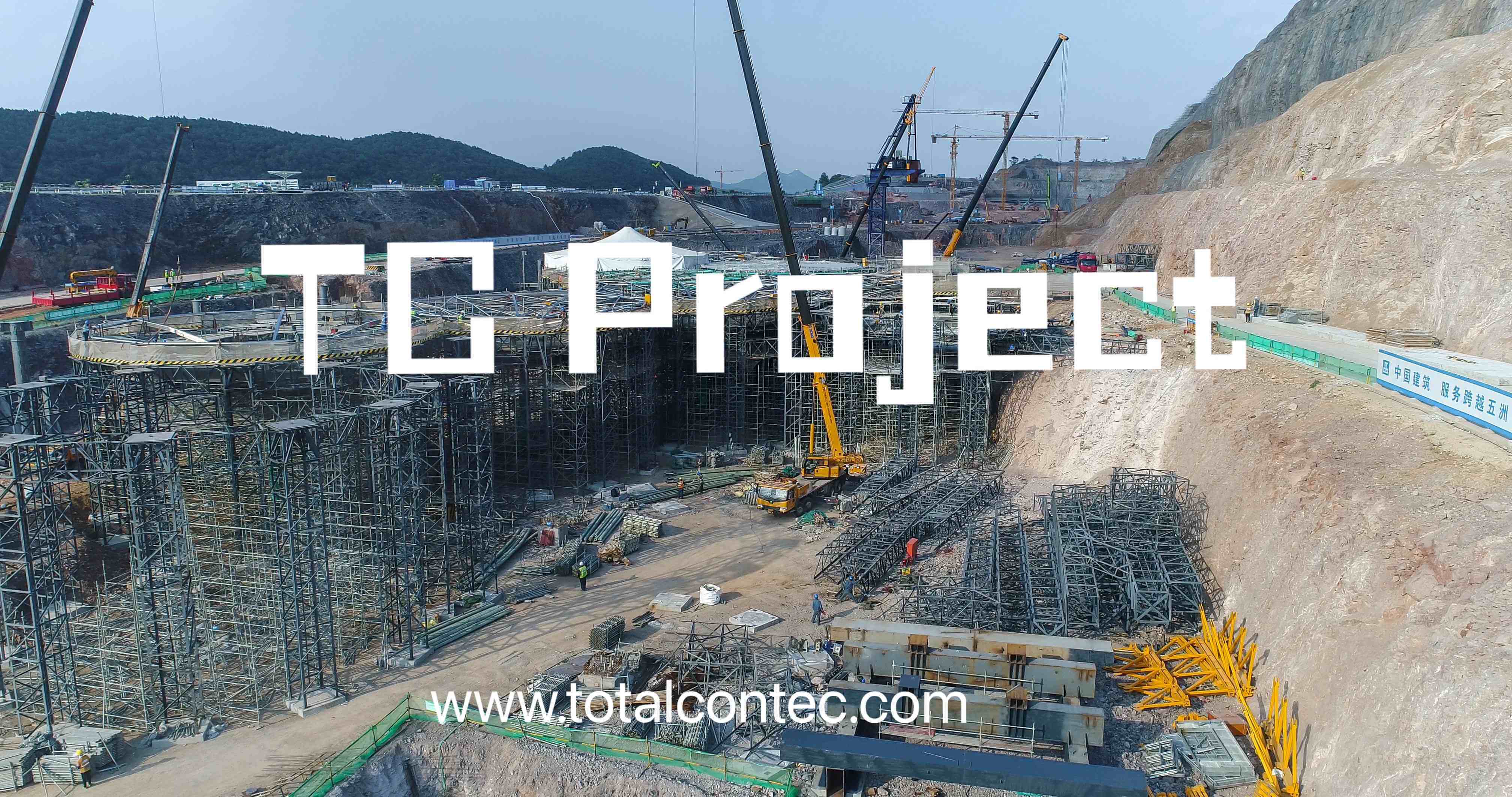 This scenic spot is located in Nanjing City. The total construction area is 100,200 square meters. It is divided into two parts: above ground and underground. The internal buildings and facilities reveal in the future the feeling and the technical feeling. At the lower level of the scenic spot, a future garden of 15,000m2 is planned. The roof of the garden is supported by 42 stainless steel umbrella trees with acrylic panels as surfaces. This design is the first of its kind in the world.
The construction site of the future garden is located in a pit, the landscape is complex. The structure supported by stainless steel umbrella tree is uneven, making the construction very difficult. Finally, the real estate owner chose our company in order to meet the safety requirement, technology support, limited construction period, and a better budget for the construction.
Share some pictures under construction: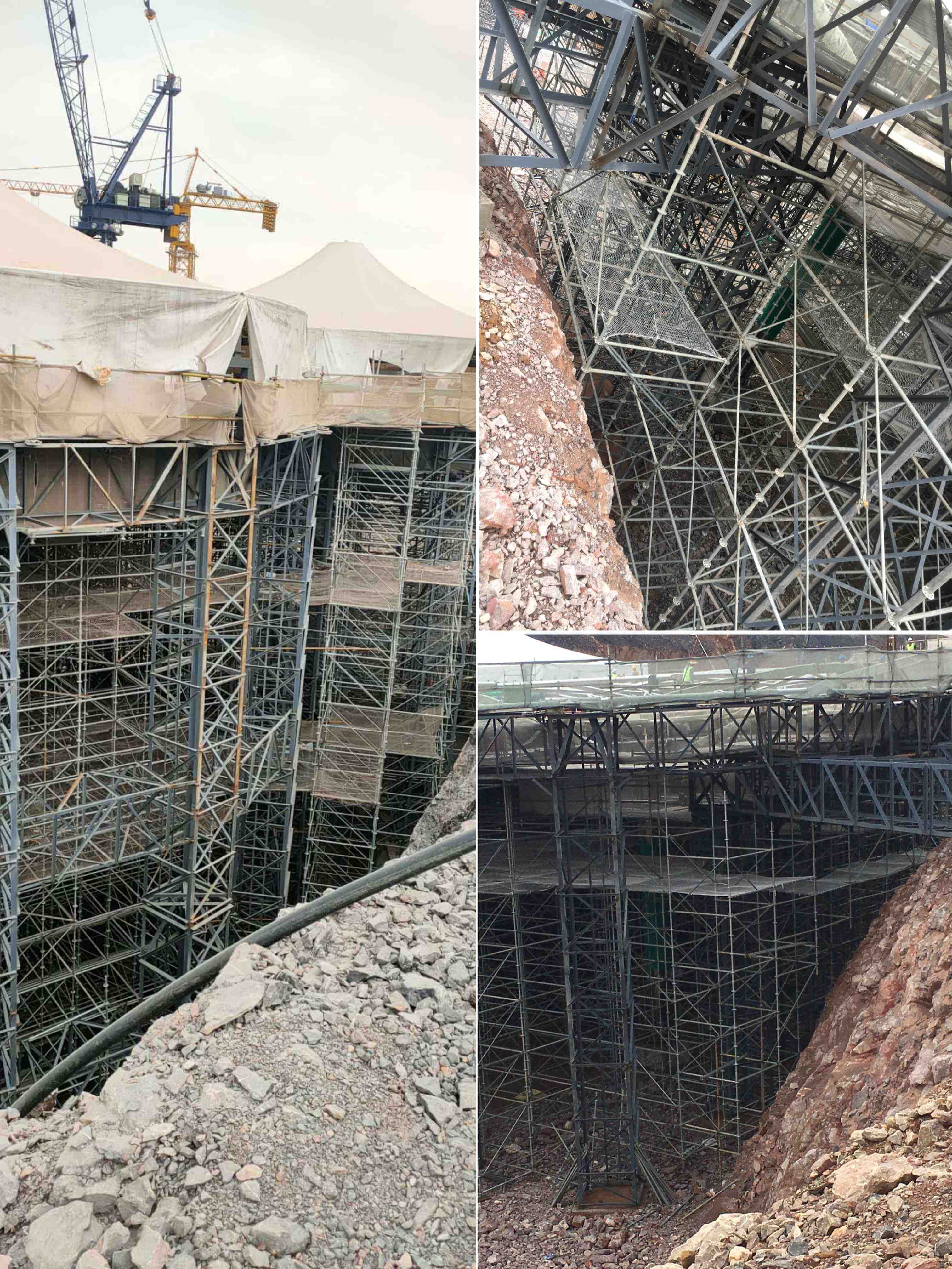 After 2 years' construction, the project has been finally finished: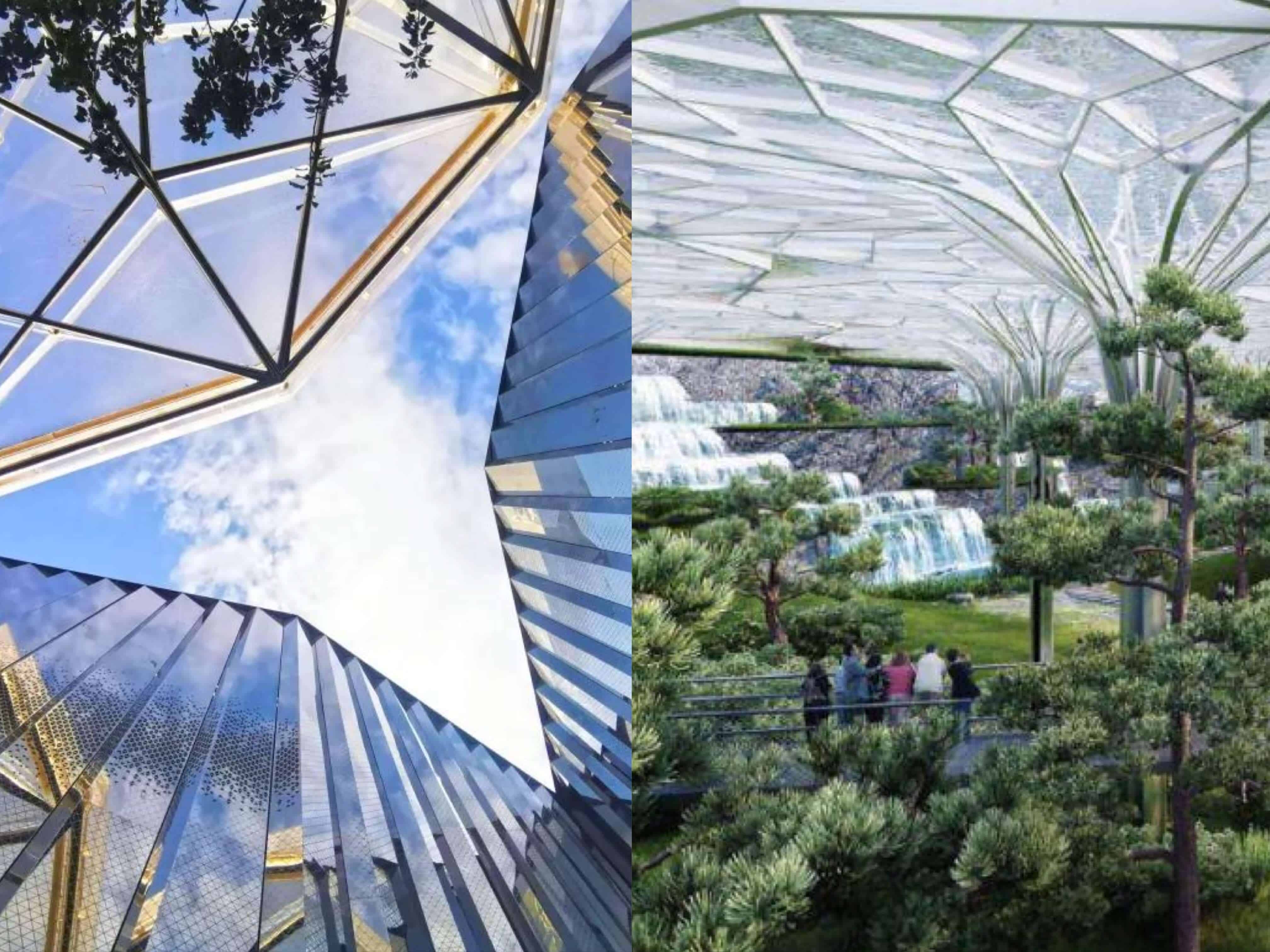 Total Contec, a professional metal supplier in China, manufactures and sells a whole series of products in the construction industry, such as
Ringlock scaffolding
,
Octagonlock scaffolding
,
Haki scaffolding
,
Cuplock Scaffolding
,
Frame Scaffolding
,
Kwikstage Scaffolding
,
Tube&clamp
,
Props Shoring
,
Aluminum tower
, and other scaffolding. All products get corresponding certifications.
Our teams have specialized in the industry for over 10 years with rich experience in different construction projects.  And we are familiar with a variety of scaffold standards, such as EU, ANSI, JIS, and so on. We can design and customize for unique requirements and assure safety, efficiency, and reasonable price.
Our scaffolding is widely used in industrial projects, government projects, commercial projects, special events, residential projects, Mining projects, Airplane/ship maintenance, Oil/Gas/Power industry, Marine and Shipping Industry…
(To be continued…We will share more of our projects in the future.)