Aluminum Formwork
TC provides a versatile solution for forming concrete structures in the most cost effective and efficient manner.
Aluminum formwork is the best choice for both high and low-rise concrete construction projects. Our innovative aluminum formwork technology provides many benefits such as reduced labor costs and shorter project cycles.
TC aluminum formwork is a complete system. It can be easily applied to simple column, beam and slab constructions through to more complex features such as curved structures, staircases, and all architectural features.
TC aluminum formwork is erected by unskilled labor and without the need of hoisting cranes. The largest component weight is not more than 32kgs (70 lbs). This enables a single worker to handle the aluminum formwork components. The forms and other sections are secured and fixed with steel pins and wedges with steel formwork ties.
Total Contec Advantages
More than 20 years of experience in the construction industry
Match the optimal and most economical procurement plan according to customer needs.
Leaders in the field of scaffolding
One-stop service provider in the field of building materials
The three major factories guarantee quality, quantity and delivery time
The technical team has more than 50 people, which can provide various 2D and 3D design solutions
After-sales service is guaranteed, and online and on-site training guidance for scaffolding and formwork can be provided.
Aluminum Formwork More Details:
| | |
| --- | --- |
| Material type | Complete extrusion |
| Thickness of panel | 4mm |
| Thickness of frame | 8mm |
| Height of frame | 65mm |
| Average weight | 22-25KG/Sqm |
| Raw materials | Aluminium alloy 6061-T6 |
| Standard wall panel width | 50mm to 600mm |
| Standard slab panel size | 400x1100mm |
|               Surface treatment | Mill finish or Powder coating as client's requirement |
Advatages of aluminum formwork system:
Light Weight
Made of aluminum alloy 6061-T6,it's average weight is around 25kg/, easy to be carried manually
Flexible Operation
The system can be lifted by tower crane as a whole,or dismantled and installed by labors.It allows casting of wall, beam, slab and staircase monolithically or by two stages.
Long reusing life   
The panel is made of extrusion profiles which is high strength and not easy to be deformed or oxidated, the reusing time can reach up to 300 times.
Save labor cost
Panels are connected by pin&wedges, un-skilled labors can install and dismantle the system by hammers only.
Shorten construction period    
Early-stripping application improve the system cycle and save cost for users.After pouring of concrete, wall panels could be stripped in 12 hours and slab panels 24-36 hours, finish one floor by four days only.
Improvement of work environment
The system fabricated at factory and requires only installation at site keeps the work environment clean and safe.
If you require further information about our aluminum formwork , please contact us today!
Aluminum Formwork – The Ultimate FAQ Guide
Not a lot of manufacturers are skilled and equipped with the experience in producing high-quality aluminum formwork. That is why we here at Total Contec are always open in giving you the type of aluminum formwork that you need!
To help you with it, here's a full and comprehensive FAQ list when it comes to aluminum formwork!
What Does Formwork Mean in Construction?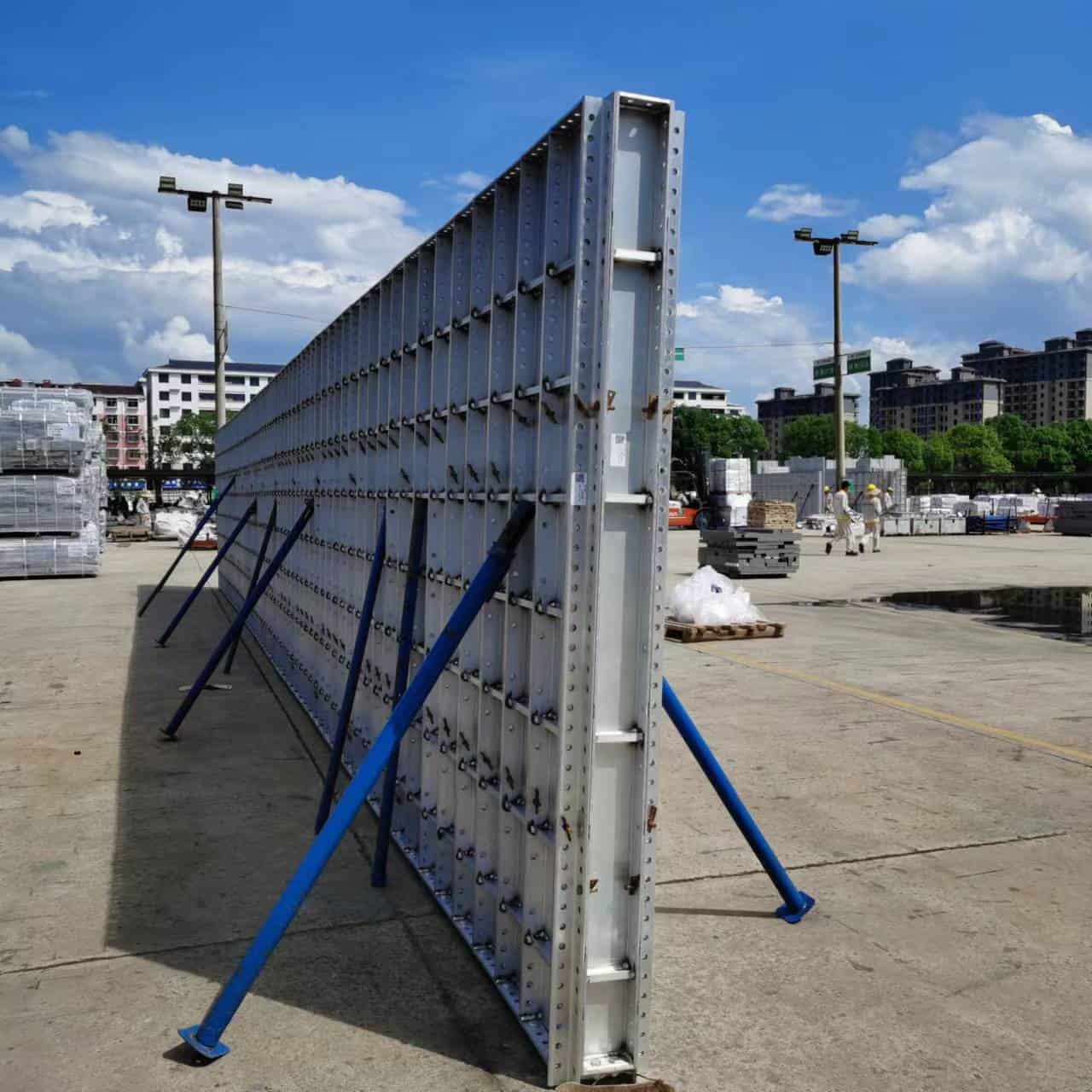 Figure 1 – An image of what formwork is and what it looks like
In the engineering and construction sector, formwork is defined as the mold that is used to form concrete into different shapes and forms. Over time, many companies and businesses diversified formwork, categorizing them into many different materials.
The most common materials, though, used in formwork include:
Timber (Wood)
Steel
Plastic
Aluminum
Fiberglass
And if you thought that our material range and availability here at Total Contec is limited to just a few – think again! We'll discuss more of that below!
What Is Aluminum Formwork?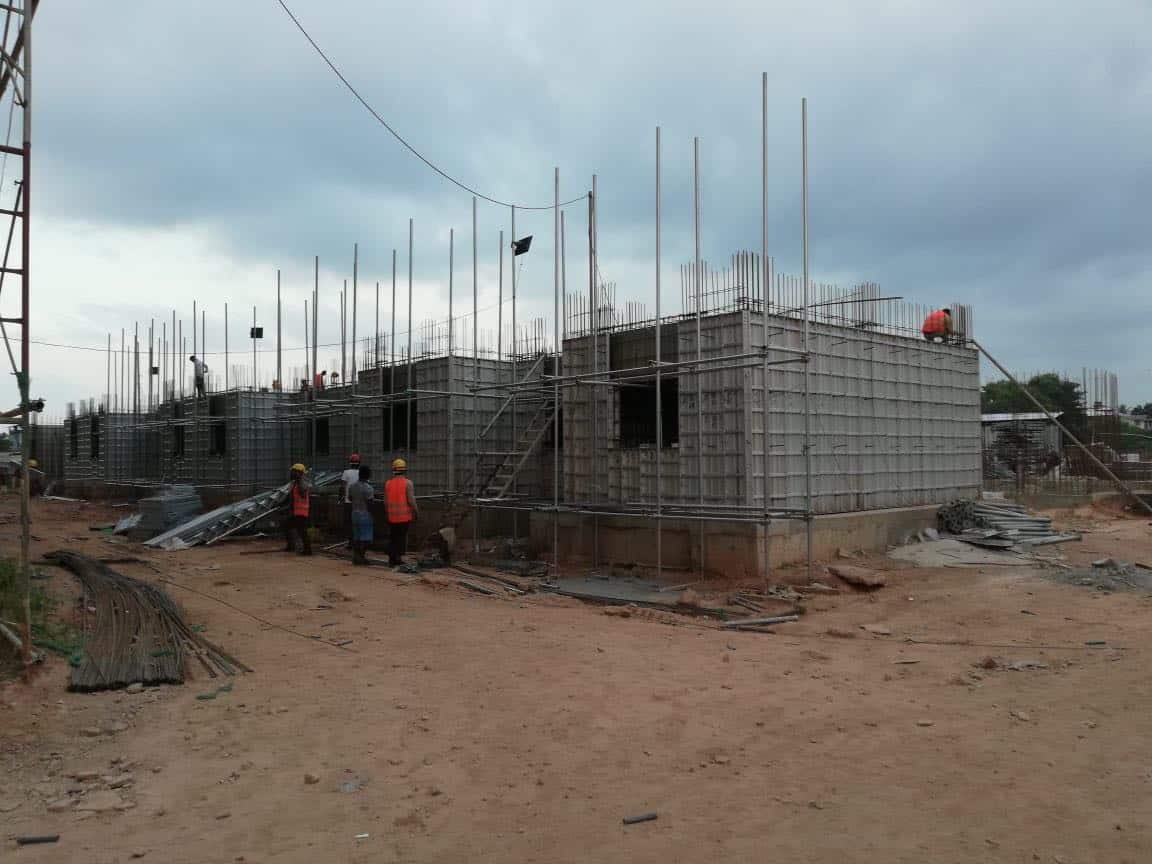 Figure 2 – What Aluminum Formwork Looks Like
As mentioned above, formwork is the category of molds in which construction businesses and companies use in order to create structural shapes easily and accurately. Aluminum formwork is a type of formwork is a type of formwork system to successfully form a cast in place.
In addition, aluminum formwork is also used as a system for controlling and scheduling other construction trades like mechanical and electrical conduits, steel reinforcement, and concrete placement.
Why Is Aluminum Formwork Used?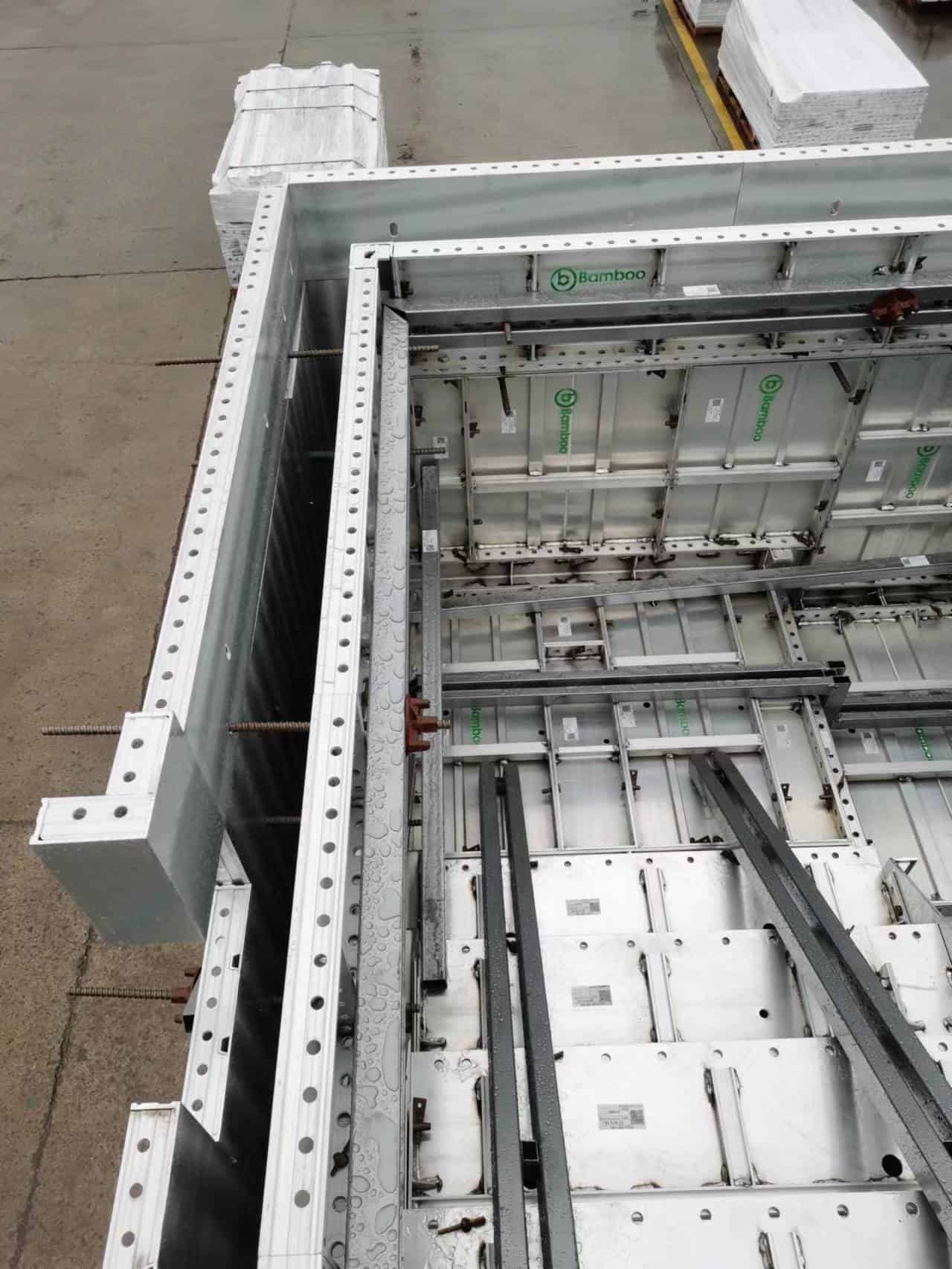 Figure 3 – Aluminum formwork is used because of its strength and durability
Compared to other materials, why do you think aluminum is a material chosen by businesses and companies? Well, the primary reason for this is because aluminum is a material that best suits most projects simply because of its properties.
For one, aluminum is capable of withstanding pressure compared to wood and traditional steel. Another is because it is flexible lightweight, easy to install, and most importantly, it is extremely cost-effective.
You wouldn't worry about its typical quality during the time you work on it – you'll be able to get quality aluminum formwork every single time!
What Are the Components of Aluminum Formwork?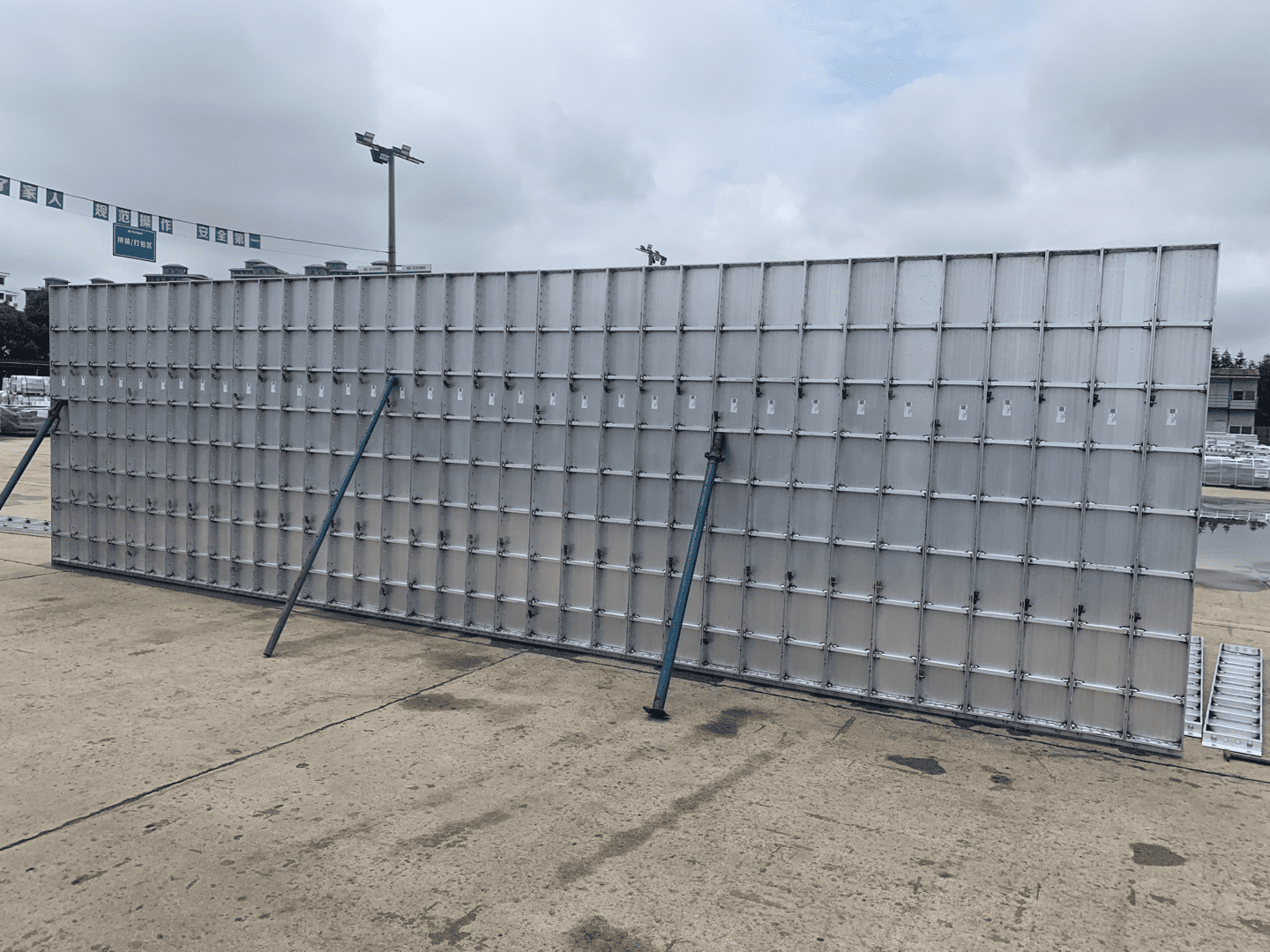 Figure 4 – An image displaying the different components of aluminum formwork
Aluminum formwork is not very different from how other materials and types of formwork are. In fact, the only differences they would have would be the material.
For the benefit of everyone, though, including many businesses that have yet to get and experience this, the following are the parts and components of an aluminum formwork:
NOTE: For this, we'll be separating it into the different areas of a formwork.
Wall Components
Wall Panel
Kicker
Stub Pin
Rocker
Beam Components
Soffit Panel
Side Panel
Prop Head
Soffit Bulkhead
Deck Components
Soffit Length
Beam Bar
Mid Beam
Prop Length
Prop
Panel
Miscellaneous Components
Internal Soffit Corner
External Soffit Corner
Internal Corner
External Corer
These are the varying components of aluminum formwork. Be sure to know about all these before you get your formwork ready and prepared!
What Formwork Is Used For High-Rise Residential Buildings and Construction?
The options for this differ widely due to the fact that different buildings have different standards. In addition, in terms of resistance, there are a lot of different factors you need to check first.
Nevertheless, to answer the question, the most common type of formwork used for high-rise residential buildings are reinforced concrete – aluminum formwork is what comes after.
The reason why reinforced concrete is at the top of this list is because of how strong, resistant, and easy they are to source and attain.
Pros of Aluminum Formwork
Aluminum formwork also has its ups and downs. In fact, many businesses, especially those that aren't familiar, fail to recognize these advantages and disadvantages simply because they're blinded by the simplicity of it.
So, here are the pros or the advantages of using aluminum formwork!
Aluminum formwork is easy to install
It has poor maintenance cost requirements
It helps increase work construction
Aluminum formwork is lightweight
It's extremely easy to handle
Joints are fewer, which means fewer leaks and rooms for error
Aluminum is extremely strong and durable
Cons of Aluminum Formwork
If you thought aluminum formwork is all rainbows and butterflies, here are a few of the cons and disadvantages of aluminum formwork as well:
The upfront cost is higher than the usual
The initial set up takes longer than other types of formwork
Changes, amendments, and modifications to aluminum formwork aren't possible
Deformation – which is one of the only errors – is almost impossible to repair
Those are the cons and drawbacks of aluminum formwork that you ought to take into consideration.
Aluminum Formwork vs. Steel Formwork
When it comes to side-by-side comparison, steel formwork is not actually the same as aluminum formwork. As a matter of fact, they are two (2) separate types! To help you in differentiating them in the fastest and easiest ways possible, though…
Steel is heavy and is typically used over and over again – they can easily be reused for different types of construction projects that are adjacent to one another. Other advantages of steel formwork include durability, rigidity, long-lastingness, and even adjustability.
Aluminum formwork, similar to steel formwork, is also great for large construction projects. The biggest difference and advantage it has is its weight – compared to steel, aluminum is lightweight and easy to carry and transport.
Aluminum is also strong and durable, just not as much as steel is.
Where Can You Get the Best Aluminum Formwork?
For the best, highest quality, and longest-lasting aluminum formwork where you don't need to burn your pockets, Total Contec is here, ready to help and assist you with what you need! Our aluminum formwork construction and overall production has been streamlined to work for all different types of construction projects that need it.
In fact, we have been in partnership with some of the world's most known and prominent businesses, companies, and organizations! You can count on us here at Total Contec for all the aluminum formwork you think you need!
Aside from aluminum formwork, you can also bank and count on us here at Total Contec if you find yourself in need of a supplier/manufacturer of shoring props, ringlock scaffolding, cuplock scaffolding, HAKI scaffolding, and many more!
Reach out to us and we'll send you a free estimate!