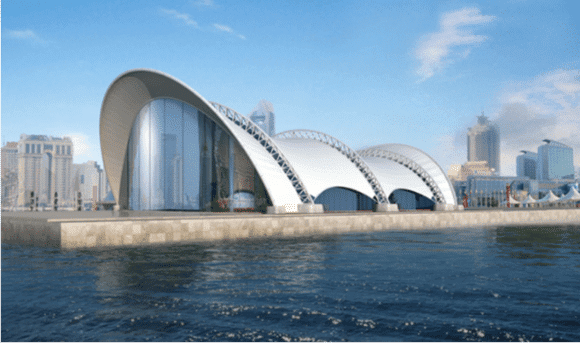 The picture looks like Sydney Opera House, and it is the Qingdao Olympic Sailing Center where the 29th Olympic Sailing Match took place in 2008.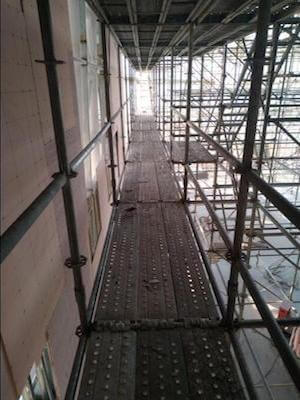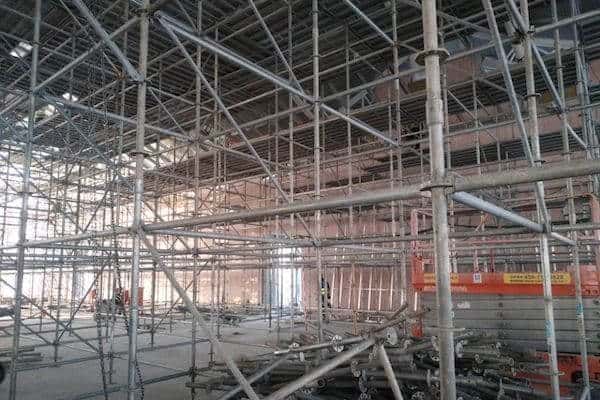 In the refurbishment work, plasterboards needed to be installed on the walls, so our team designed the scheme that combined the scaffolding with steel plank and stairs. We also set up the overhanging platform in some parts.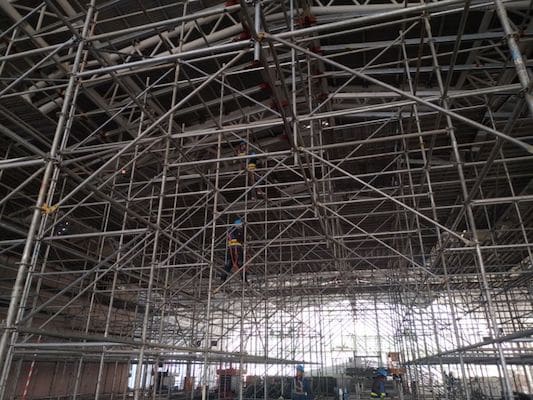 While providing the work areas for repairing the steel structure ceiling, it was solved with an overhead structure that was satisfied with the requirement and left more space for walking below the scaffolds.