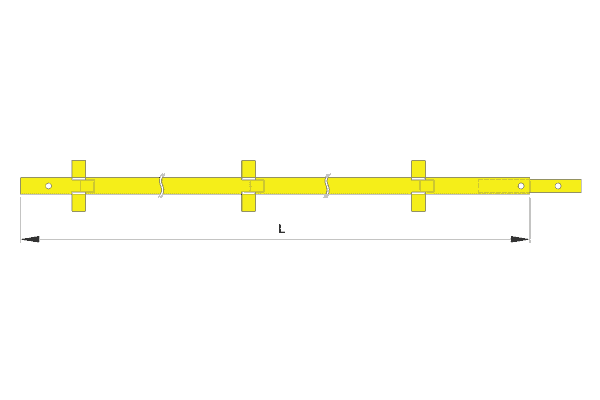 Kwikstage Standard
Tube diameter: 48.3mm, thickness: 4mm, Steel Grade: Q235, Surface treatment: Powder Coated
| | |
| --- | --- |
| Code | Length |
| KSS500 | 500mm |
| KSS1000 | 1000mm |
| KSS1500 | 1500mm |
| KSS2000 | 2000mm |
| KSS2500 | 2500mm |
| KSS3000 | 3000mm |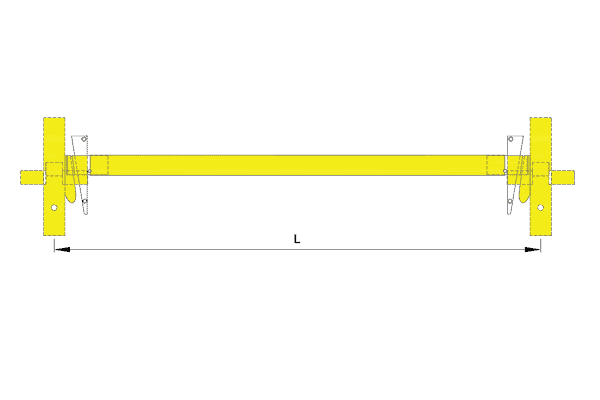 Kwikstage Ledger
Tube diameter: 48.3mm, thickness: 3mm, Steel Grade: Q235, Surface treatment: Powder Coated
| | |
| --- | --- |
| Code | Length |
| KSL073 | 730mm |
| KSL100 | 1000mm |
| KSL127 | 1270mm |
| KSL150 | 1500mm |
| KSL183 | 1830mm |
| KSL244 | 2440mm |
| KSL300 | 3000mm |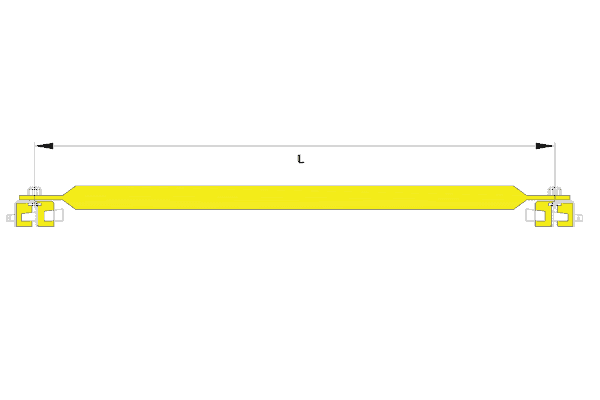 Kwikstage Diagonal Brace
Tube diameter: 48.3mm, thickness: 3mm, Steel Grade: Q235, Surface treatment: Powder Coated
| | |
| --- | --- |
| Code | Length |
| KSDB170 | 1700mm |
| KSDB200 | 2000mm |
| KSDB270 | 2700mm |
| KSDB320 | 3200mm |
| KSDB360 | 3600mm |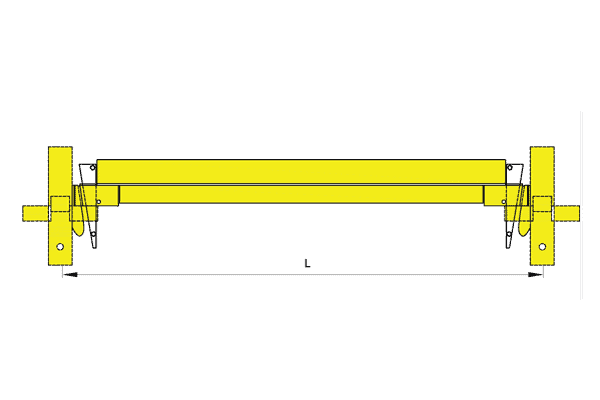 Kwikstage Transom
Description: 50*50*5mm, Steel Grade: Q235, Surface treatment: Powder Coated
| | |
| --- | --- |
| Code | Length |
| KST050 | 500mm |
| KST073 | 730mm |
| KST100 | 1000mm |
| KST127 | 1270mm |
| KST150 | 1500mm |
| KST183 | 1830mm |
| KST244 | 2440mm |
| KST300 | 3000mm |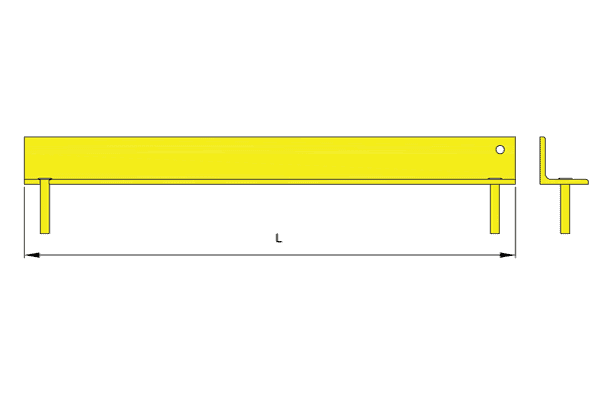 Kwikstage Tie Bar
Description: 40*40*4mm, Steel Grade: Q235, Surface treatment: Powder Coated
| | |
| --- | --- |
| Code | Length |
| KSTB073 | 730mm |
| KSTB100 | 1000mm |
| KSTB127 | 1270mm |
| KSTB150 | 1500mm |
| KSTB183 | 1830mm |
| KSTB244 | 2440mm |
| KSTB300 | 3000mm |
Kwikstage Scaffolding Video
FAQ About Kwikstage Scaffolding
Kwikstage scaffolding is a type of scaffold you don't hear everyday, but it's definitely a type you want to learn and know about simply because of its overall significance in the market.
So, in this FAQ guide, we're more than happy to help you understand what Kwikstage scaffolding is, how it's beneficial, why it's considered one of the best scaffolding types, and more!
Sit back, relax, and enjoy learning all about Kwikstage scaffolding you wouldn't be able to in any other guide!
What is Kwikstage Scaffolding?
Kwikstage scaffolding is one of the types and classifications of modular scaffolding wherein all scaffolding requirements have wedge fixes. It utilizes various types of components, primarily singular types and are eligible and capable of flexibly blending in with one another.
Why Is it Called Modular Scaffolding?
For the benefit of everyone, modular scaffolding is a type of system scaffolding that's made up of multiple components that have been prefabricated or premade. Out of the many different classifications of scaffolding systems, modular scaffolding is based on the tube + coupling method, where the conjunction and cross-capability of each component easily corrects and remodifies load-bearing items.
In simpler terms, modular scaffolding is comprised of tubes and posts that are interconnected with one another to establish and create the entire structure of a scaffold.
Is Kwikstage Scaffolding Safe?
Yes, and no – let me explain.
All types and classifications of scaffolding systems aren't safe and secure on their own. What we mean by this is that there is a specific type of risk involved when workers go up at high-altitude and highly elevated levels.
However, based on several activities, Kwikstage scaffolding requires workers to secure and attach themselves to the structures in order to avoid instances such as being out of balance, falling off, or slipping.
Kwikstage Scaffolding Parts
Different regions have their own terminologies when it comes to Kwikstage scaffolding. Therefore, what we'll be discussing and enumerating would be the general parts and components of Kwikstage scaffolding systems.
There are five (5) primary parts and components of general Kwikstage scaffolding systems. These include: Standards, Basic Jacks, Hook-On Boards, Ledgers, and Diagonal Braces.
Other than these five (5), there are other components typically used to support and add flexibility, versatility, and overall adaptability to the scaffold.
Standards
Also commonly referred to as uprights, standards are the vertical tubes in a Kwikstage scaffold that's main purpose is to fully support the weight of the whole scaffolding structure. This does it by resting itself on the base jack for stability.
When you look at standards, you'll notice that it will be prefabricated or premade with several notches on it. These are for easier and simpler connection of other parts and components of the scaffold.
You can purchase standards in various sizes – you can even request to have it custom-made, too!
Base Jacks
Base jacks are pretty self-explanatory. From its term alone, it is the base or the foundation of the entire scaffolding system. Usually, base jacks and standards go along together in order to produce the required vertical height of the scaffolding system.
DID YOU KNOW: The base jack is the component that's also referred to as the "feet" of a Kwikstage scaffolding system?
Hook-On Boards
These are considered as part of the more integral components of a Kwikstage scaffold in the perspective of workers. Hook-On Boards are steel boards that interlock with each other, serving as the walking or work platform on the scaffold. Hook-On Boards are designed to be non-slip in order to avoid the risk of accidents.
Ledgers
If standards are vertical tubes, ledgers are the counterpart! They're horizontal tubing used for the connection of standards. Their primary purpose is to help in the support or assistance of the entire scaffolding system length-wise.
Hook-On Access Ladder
This ladder is an essential part of all types and classifications of scaffolding because it is the medium used by workers to be able to climb up and down from the scaffolding system. Without it, workers would have to rely on cranes and lifts to get up and down.
Diagonal Braces
These are inclined members that's typically used for the stabilization of a Kwikstage scaffolding system. When connected and integrated to the system, it becomes stiffer, more durable, and less shaky even under harsh weather.
Think of it as the additional component other than the vertical and horizontal braces. They act as some type of secondary support for that particular structure.
Connectors
Another secondary component in Kwikstage scaffolding systems are the connectors. These help secure the joints in a scaffold.
They're also known as couplers, so don't be confused when you encounter this term differently.
Trapdoor
Last but most definitely not least are the trapdoors. These are usually integrated within the Hook-On Boards for workers to have easier and faster access to the platform.
These are the parts and components of a Kwikstage scaffold. Other parts we weren't able to elaborate on include toe boards, hand rails, base plates, swivel couplers, and band & plate.
What is HAKI Scaffolding?
HAKI scaffolding is a universal type of modular scaffolding that utilizes a hook-on method for flexibility and versatility. The term "HAKI" is predefined in the construction business as the best, safest, most modified, and most ergonomic way of producing scaffolding systems, temporary roofs, and stair towers.
The company HAKI utilizes a nurtured combination of scaffolding systems that go about inducing specific compatibility factors in the market.
What's the Maximum Height For Kwikstage Scaffolding?
According to the Occupational Safety and Health Administration (OSHA), engineers will be required if the scaffolding structure will be higher than 60 feet in height.
However, OSHA's standards require employers to protect employee on a scaffold that will stand higher than ten (10) feet above a lower level.
Ideally, Kwikstage scaffolding is done on construction projects that only go as high as 5.5 meters, or about 18 feet.
Why is Kwikstage Scaffolding Considered One of the Best?
In case you haven't noticed, the term "Kwikstage" was actually derived from the words "quick" and "stage," which means faster-than-the-usual set up without compromising quality, safety, and security, of course.
There are many different factors revolving around the idea of why Kwikstage scaffolding is considered to be one of the best. So, to help you with it, here are some of the pros and advantages of using Kwikstage scaffolding.
Pros of Kwikstage Modular Scaffolding
The pros of Kwikstage modular scaffolding are as follows:
DISCLAIMER: These are not everything there is, in comparison to other types of modular scaffolding. These are only the most notable and most regarded ones.
Fast Setup
Kwikstage scaffolding's primary strengths is that you won't consume time in erecting it. With its easy to connect and attach parts, you'll find no problem in erecting and establishing your scaffolding system from the ground up.
Work Efficiency
Whether you're going to use aluminum or galvanized steel for your Kwikstage scaffolding, it'll be extremely work-efficient because the setup will be fast, the movement will be easy, and most importantly – it's going to be extremely lightweight!
Easy Maintenance
Unlike more traditional types and classifications of scaffolding, Kwikstage scaffolding does not have screws, nuts, bolts, and threads, and therefore, you wouldn't worry about keeping all of these together. What it does on a business perspective is it substantially lowers the costs for maintenance!
Tight Fittings
A lot of people think that because it's a quick-lock-type of scaffolding system, the fittings wouldn't be 100% exact, nor would it be secure for workers. But no, that's an incorrect assumption. You see, Kwikstage scaffolding manufacturers, like us here at Total Contec, make sure that all components and parts are made with the highest precision.
Everything from the most important components such as the standards, the ledgers, the boards to ladders, brackets, and many more are carefully and thoroughly assessed before they go out for distribution.
Safe and Secure
Following the advantage of having tight fittings, Kwikstage scaffolding systems are standardized and assessed to be safe, secure, and extremely reliable not only in terms of the structure, but also for the workers! Think of it as how our ancestors used bamboo scaffolding – double, even triple the security of that and you get Kwikstage scaffolding!
Taller and Bigger
Lastly, Kwikstage scaffolding can be built high for regular buildings. It does not have the necessary proof that it can withstand harsh winds in high altitudes, but you can definitely use it for simple residential, commercial, and industrial projects you deem fit.
If we were to summarize Kwikstage scaffolding into one (1) word, it would be outstanding. It's safe, secure, highly adaptable, versatile, and it's extremely reliable!
Are there any cons to this? Akin to all types of modular scaffolding, you'll come across several disadvantages and drawbacks to Kwikstage modular scaffolding – and that's what we'll be discussing below!
Cons of Kwikstage Modular Scaffolding
Here are a few of the drawbacks to Kwikstage scaffolding.
Relatively Expensive Investment
Of course, quality of a scaffolding system like this would always come with a price. You wouldn't be able to secure a Kwikstage scaffolding for just a few hundreds to a few thousands. This will be an establishment where you'll place the lives of your workers, as well as the future of the property you are building.
It will be expensive in comparison to other types of scaffolding systems out there. But hey, would that even matter when you'll be able to finish the structure double-time?
Height Restrictions
Yes, height restrictions, but these restrictions aren't restrictions that go about a few tens of feet. Kwikstage scaffolding, as we mentioned earlier, is the perfect type of scaffolding for low to mid-range type of structures. So, if you are building a massive 20-floor building, Kwikstage scaffolding wouldn't be the best type of scaffolding for you because there are limitations and restrictions with its overall height.
Wide Space Requirement
Another drawback you need to consider would be the space requirement for it. It's safe, secure, and ultimately reliable, yes, but that comes at a sacrifice for space-consumption. The base or the foundation needs to be extremely solid, that you wouldn't worry about any mishaps down below.
Usually, it would need a clear space or clearance three (3) times the size of its vertical height.
Kwikstage vs. Cantilever Scaffolding
Now that we're aware of what Kwikstage scaffolding is, let us try comparing it to one other type of scaffolding that's used in certain applications.
Cantilever Scaffolding, or more commonly referred to as needle scaffolding, is a classification of scaffolding where the construction of the scaffolding is separate so that it can accommodate from a specific angle out of the structure.
Unlike Kwikstage scaffolding, Cantilever scaffolding capitalizes on its flexibility to not rely on the ground for superior stability.
It's considered safe because of the fact that the height of the scaffolding wouldn't be all the way to the ground, whereas in Kwikstage scaffolding, the overall height and stature of the scaffolding would involve the maximum height from the ground space.
Where is Kwikstage Scaffolding Used?
Due to its popularity and proven properties, Kwikstage scaffolding is a classification of scaffolding that's used in a wide array of construction and infrastructure projects.
The most common applications to it, though, include:
House and Residential Property Construction
Commercial Buildings and Establishments
Bridges
Tunnels
Dams
Roofs
As you can see, Kwikstage scaffolding can be used for a wide array of projects and applications. Unlike other types of modular scaffolding, it is perfectly safe to use and to execute to whatever project you have in mind!
Who is the Best Kwikstage Scaffolding Provider in China?
When it comes to metal manufacturing, no other business or company is more trusted and relied on than us here at Total Contec.
Our Mission & Vision directly relates to how we want all our clients to be at the top of their business industry. As China's best scaffolding and accessories supplier, you can work with us if you are trying to look for new products, replacements, or if you want a consultation about the current product you're using.
Why Work With Total Contec?
Being experts in construction since 1994, our engineers and workers here at Total Contec were able to formulate some of the industry's most popular models and methods of erecting Kwikstage scaffolding.
We've been reviewed, assessed, and observed by various standards, and we received all the necessary certification to perform projects.
We here at Total Contec can be your go-to scaffolding system consultant, supplier, manufacturer, and quality assurance experts to review, recheck, reanalyze, and even reassess your entire system.
Total Contect will be more than happy to provide you with an aluminum tower, aluminum stage, or help you set up ringlock, cuplock, steel plank, and even frame scaffolding!
When it comes to Kwikstage Scaffolding – you can bank and rely on us if you ever feel the need to work with the best, the most reliable, and most