Timber Beam Formwork
Timber Beam Formwork is a type of formwork that uses timber beams to support the weight of wet concrete.
Timber beam formwork is often used in construction because it is strong and durable, and it can be reused multiple times. Timber beams are arranged in a grid pattern, and they are connected with metal brackets or screws. The grid pattern ensures that the weight of the concrete is evenly distributed, and it prevents the timber beams from bowing or breaking under the pressure.
Timber beam formwork is quick and easy to set up, and it can be adapted to suit any shape or size of concrete pour.
Total Contec Advantages
More than 20 years of experience in the construction industry
Match the optimal and most economical procurement plan according to customer needs.
Leaders in the field of scaffolding
One-stop service provider in the field of building materials
The three major factories guarantee quality, quantity and delivery time
The technical team has more than 50 people, which can provide various 2D and 3D design solutions
After-sales service is guaranteed, and online and on-site training guidance for scaffolding and formwork can be provided.
Formwork H20 Timber Beam, also called H20 Wood beam, I Joist, I beam, Wood H beam or Wood Girder, is widely used together with shuttering film faced plywood in formwork systems, construction systems parts, Falsework systems, timber structures and other bearing structures.
| | | | |
| --- | --- | --- | --- |
| Product Name | Formwork H20 Timber Beam, H20 Wood beam, I Joist, I beam, Wood H beam or Wood Girder | Wood Species | Pine, Spruce or as request |
| Brand | TC | Beam height | 200mm or as request |
| Length | 1.8m, 2.9m, 3.0m, 3.3m, 3.9m, 4.9m, 5.9m | Chord height | 40 mm or as request |
| Chord width | 80 mm or as request | Color | Coating with painting (yellow color, waterproof, rot-proof, frozen-proof |
| Glue | waterproof Phenolic WBP | Certificates | CE/FSC/ISO |
Features:
* Can meet different fresh concrete pressure by spacing the timbers and waling
* Can produce fair-faced concrete finishing
* Can be transferred into adjustable column formwork according to specially arranged solution.
*Can be shaped into any size and shape according to different project structures
Applications
Formwork H20 Timber Beam is widely used in: *slab formwork system;
*vertical formwork(Wall,Column,Hydraulic Climbing etc.);
*adjustable arced formwork or other bearing structures;
Timber Beam Formwork – The Ultimate FAQ Guide
Timber beam formwork or more commonly known as timber formworks, is one of the many different types and kinds of formwork used in construction, which takes on the use of wood (timber) for it.
Now, a lot of businesses are starting to get to timber beam formwork, but, in this FAQ guide, we'll not only give you information about what timber beam formwork is, but we will also give guidance as to where you can get excellent-quality timber beam formwork from, too!
What is Timber Beam Formwork?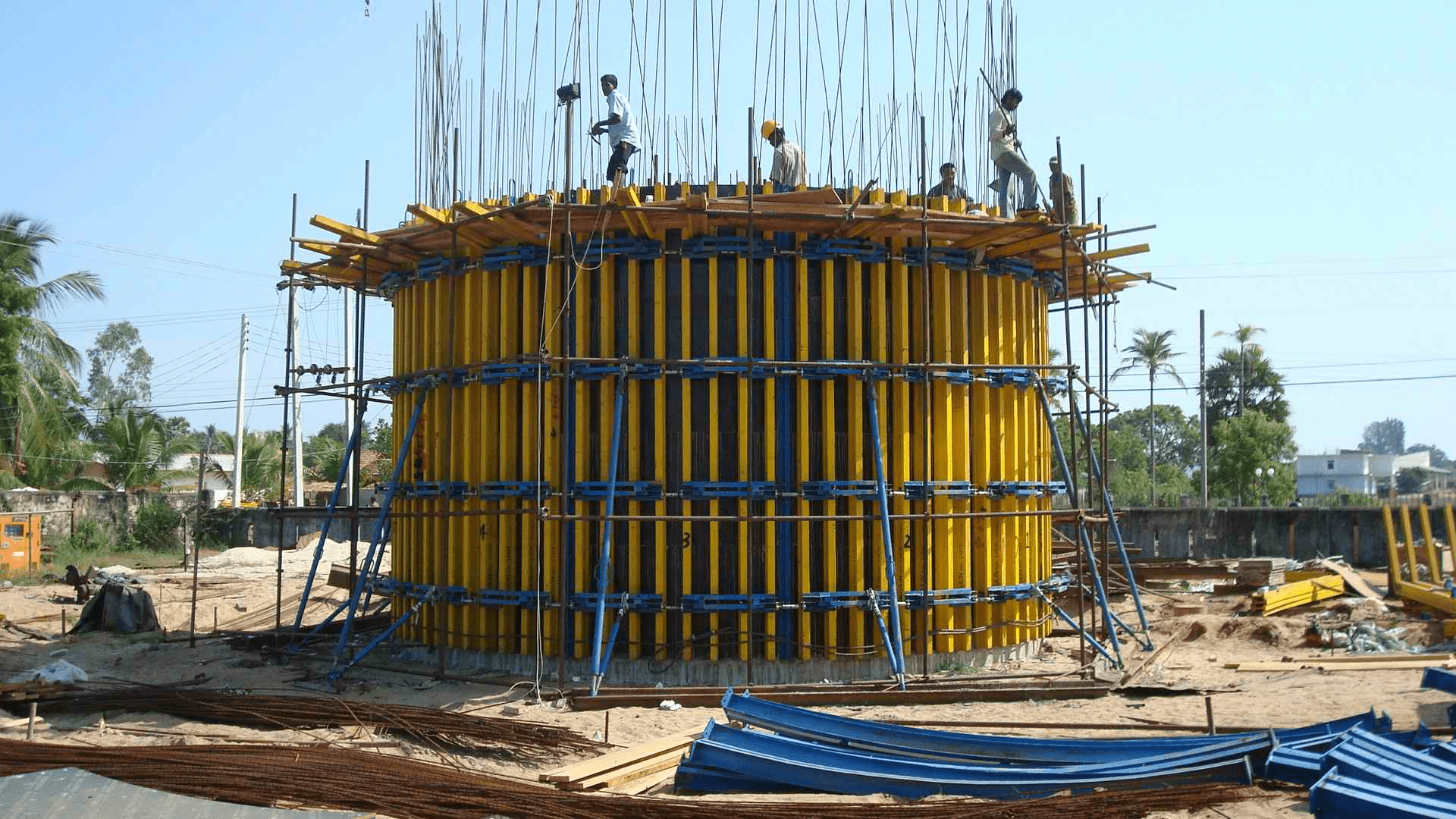 Figure 1 – An image of what a timber beam formwork looks like
Timber formwork is one of the most common types of formwork in the industry. What it is, in definition, is a type of formwork that makes use of a particular type of wood – timber. Timber beam formwork is known and considered the most traditional and classical way of formwork, because it was what many earlier construction companies and businesses used.
How Are Timber Formworks Made?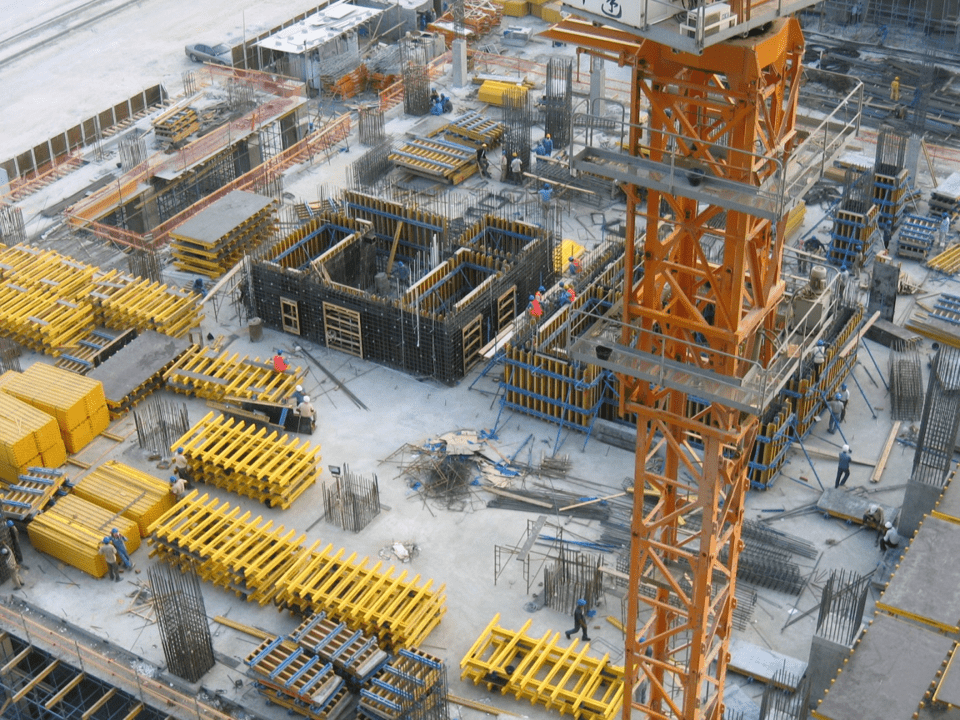 Figure 2 – Timber Formworks are made and assembled on site
The preparation that goes into the making of timber beam formworks isn't a single-stepped job. In fact, it is the other way around.
Here's a brief and simple guide on how timber beam formworks are done and made:
The timber components are prepared – these are usually 2×2 or 4×4 pieces of timber.
Once done, these wooden components are measured and groomed in order to fit the project to be worked on.
After preparing them for the sizes needed and required for them, they're laid out onto the construction field.
Then, the pieces of wood are tied up and conjoined together using screws, nails, and other forms of fasteners.
Before regulation, these are all tested and assessed to check and see if they pass safety and security checks. If they do, then other timber beam formwork models are going to be made for other areas of the structure.
What Are the Pros of Timber As a Formwork Material?
The following are the pros or the advantages of choosing timber beam formwork for your construction project:
Timber is easy to handle, assemble, and worked on
Replacement and repairs are easy – can be done without much hassle
They are extremely flexible
Assembly and disassembly are simple and easy
What Are the Cons of Timber As a Formwork Material?
If you thought that timber beam formwork is all about advantages and benefits, think again! There are a few other drawbacks and disadvantages connected and related to it, and they include:
Not great for long-term usage. You can reuse it, but only at a maximum of six (6) times
Dry timber can absorb moisture and water, which weakens the concrete member
Leaks, breakages, and cracks are common
Unlike other types of formwork, timber formwork can be broken easily
These are some of the disadvantages or drawbacks of using timber formwork. As you may have seen and noticed, these are rather common especially considering the fact that you are using "wood" instead of steel.
Timber Beam Formwork vs. Plastic Formwork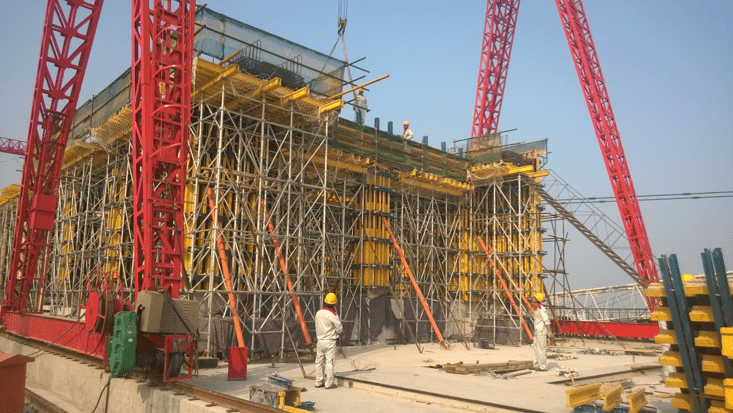 Figure 3 – An image of a plastic formwork
Timber beam and plastic formwork are two (2) of the more common types of formwork that are compared and looked at because of their similarities. Now, it's also a good idea to compare them with metal, steel, and aluminum formwork, but plastic and timber (plastic and wood) are the categories that have the most similarities.
So, how do they differ? For one, the materials used for timber beam formwork are timber (wood) and whereas for plastic formwork, plastic. A quicker, deeper, and more sensible comparison of these two (2) would be:
Flexibility – timber flexible only at a certain extent, but plastic is the most flexible and versatile.
Efficiency – When it comes to efficiency, plastic formwork are pre-assembled, whereas timber beam formwork are assembled on-site.
Reusability – Timber beam formwork can be used up to a maximum of five (5) to six (6) times; plastic can be used more than 100 times – it just needs cleaning and maintenance.
Convenience – Lastly, plastic formwork is known to be easier to handle, more flexible, and more workable compared to timber because of how lightweight they are.
Price – Plastic formwork is typically more expensive and costlier than timber beam formwork.
If you're considering going for timber beam formwork but plastic formwork is kind of getting in the way, here's a quick comparison between them.
What Are the Differences Between Plywood and Timber as Formwork Materials?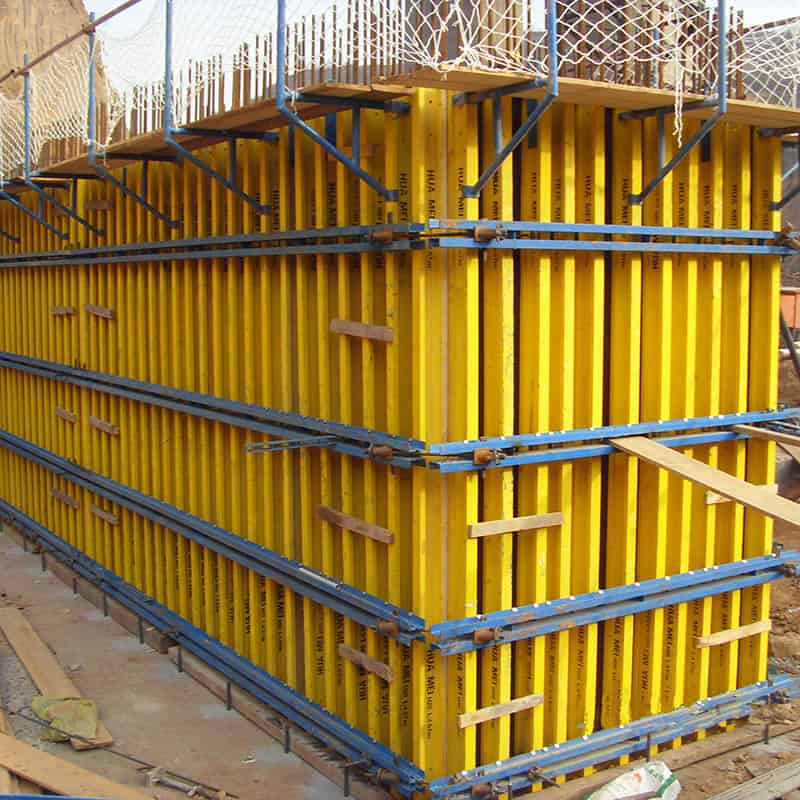 Figure 4 – An image of workers creating and constructing plywood formwork
Both of them are wood – so, you wouldn't expect them to have many differences, right? But no, plywood formwork and timber beam formwork are two (2) completely different types of formwork – let me explain.
Plywood formwork is a type of formwork category that can give you a smoother finish compared to timber formwork. On the flip side, timber formwork is easier, faster, and more convenient to assemble and to establish because of how raw the materials are.
In addition to that, timber beam formwork is a lot cheaper, more affordable, and more cost-effective than plywood formwork.
Plywood formwork is also usually thinner than traditional timber, meaning, it can break faster and is more fragile compared to timber beam formwork.
Overall, they are both made from the same type of material – the only difference they have would be with how they're structured, as well as the category of wood they came from!
And here at Total Contec, we're always ready and open to help you with the timber beam formwork that you need!
Which Timber Beam Formwork Supplier Can You Trust?
For all your timber beam formwork needs, we here at Total Contect can help you with it! We've produced some of the industry's most imitated and most sought-after types of formwork, and we are prepared to help you with yours, too!
A lot of businesses are trying to get a hold of the best-quality timber beam formwork they can, and they often end up paying high fees and costs for it. For you not to, reach out to us here at Total Contec!
Other than timber beam formwork, our engineers and experts can also help you if you ever find yourself in need of HAKI scaffolding, Kwikstage scaffolding, cuplock scaffolding, shoring props, frame scaffolding, and many more!