Steel Formwork
Steel framed formwork is widely used for wall concrete.
It is robust, highly reusable, simple to erect and can be used in conjunction with many other fromwork systems.
The dimensions of the steel formwork are basically prefabricated, like those of other aluminium and plastic formwork. So they can be erected quickly with simple fittings and the concrete surface is smooth.
The main accessories for steel-framed formwork are snap ties, x-flat ties, wedge bolts, etc.
The steel frame formwork is mainly used in conjunction with plywood film or plastic hollow boards. For repeated use, the plywood film or plastic hollow boards can simply be replaced and the whole formwork could be used again and again.
The surfaces are mainly painted and powder coated. Colours can be customised.
Contact us soon for more useful formwork info!
Total Contec Advantages
More than 20 years of experience in the construction industry
Match the optimal and most economical procurement plan according to customer needs.
Leaders in the field of scaffolding
One-stop service provider in the field of building materials
The three major factories guarantee quality, quantity and delivery time
The technical team has more than 50 people, which can provide various 2D and 3D design solutions
After-sales service is guaranteed, and online and on-site training guidance for scaffolding and formwork can be provided.
Steel Euro Formwork
Product
Popular Size
Frame
600x1800mm
500x1800mm
400x1800mm
300x1800mm
Inner Corner
100x100x900mm
100x100x1200mm
100x150x900mm
100x150x1500mm
Outer Corner
63x63x900mm
63x63x1200mm
63x63x1500mm
45# STEEL Plywood Column Formwork Euro Formwork Steel Formwork
Commodity
Concrete Formwork System Steel Profile
Specifications
45# steel or Q235
Colour
primary
Length
according to customers' requirement
Usage
building construction
Technical processing
hot rolled
Surface
F Type Flattening
Packing
200pcs or 400pcs in a pallet
in a container
MOQ
20 metric ton
Steel Formwork – The Comprehensive FAQ Guide
Steel formwork, in case you aren't familiar, is one of the few types of formwork that is considered the most common because of how it's structured and because they are used in most projects and in the majority of construction work.
We here at Total Contec offer steel formwork, as well as a few other types and to help you in identifying whether steel formwork is the type you need or not, here are the most commonly asked questions and concerns raised by people about it.
What is Steel Formwork?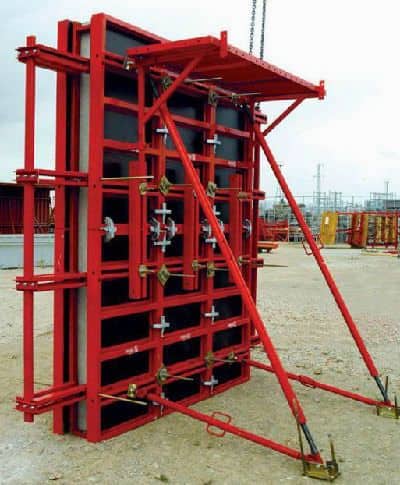 Figure 1 – An image of what steel formwork looks like
From its term alone, steel formwork is one of the many different types of formwork that makes use of steel. To be more accurate, steel formwork utilizes medium to large-sized steel plates that are coupled and fused together using bars – also commonly referred to as falsework.
Imagine a temporary mold of a building or a structure that's made out of steel? That's something else – you might as well just use it! Moreover, steel is an excellent choice because it does not bend, warp, get deformed, and break easily, especially during the curing process.
What Are the Different Types of Formwork?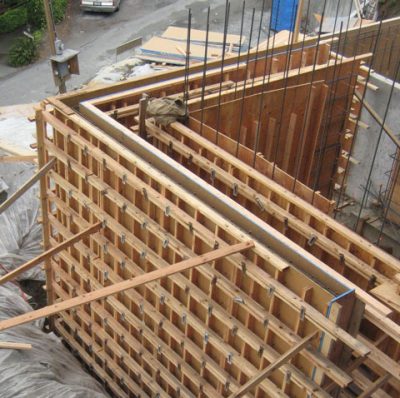 Figure 2 – Timber Beam Formwork, one of the most common types of formwork structures
Out of all the different types and categories of formwork in the industry, there are a few that standout because of the frequency of usage. To help you with it, here are the different types of formwork you can choose from for your construction project:
Timber Formwork
Steel Formwork
Aluminum Formwork
Plastic Formwork
Fiberglass Formwork
NOTE: These formworks are almost always similar to one another. Differences that they have often revolve around the materials used – for timber formwork, timber (strengthened wood is used) whereas for steel (galvanized or reinforced steel is what's used), etc.
How Do You Select Formworks To Use?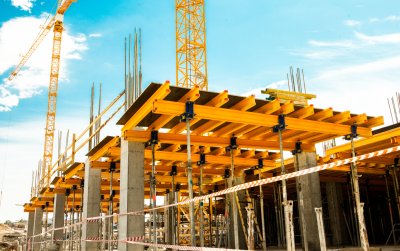 Figure 3 – Choose your formworks by how strong, durable, and long-lasting they are
Selecting or choosing the type of formwork to use does not necessarily need you to be an expert about it. In fact, your choices can simply depend on how you want the formwork to function – how you want it to flow through.
We can offer little help, and that is by making sure that the quality of the formwork you will be getting is on point. So, here are a few key considerations you can make in choosing or selecting a formwork you can take advantage of:
Finalize the type of material you want to use. There are instances where concrete is good, but there are situations where using aluminum will be extremely better.
Check the overall cost of the project. Would the formwork you're planning to get fit the budget properly?
Assess and deliberate on the strength, durability, and overall sturdiness of the formwork.
Identify the timeline and the length of the project.
How safe would the formwork be? Check and assess the safety and security of the formwork.
These are among the top considerations you can have when it comes to your steel formwork.
What Are the Differences Between Steel Formwork and Aluminum Formwork

Figure 4 – An example of what an aluminum formwork component looks like
The most common misconception people have with steel formwork is that they confuse it with aluminum formwork, when, in fact, they are two (2) completely different materials and types of formwork.
To help you with it completely, though, here's how they are different:
Steel formwork is a category of formwork where still is used, while aluminum formwork is the type of formwork where aluminum is used. Both are great products and types of aluminum, but they have different usages.
Steel is great for big building and construction projects, and the main advantage it has over aluminum formwork is its reusability. It can be reused multiple times in similar structures. It's conventional, used by many businesses, and the steel is stronger, more rigid, and more durable than aluminum.
Aluminum, on the other hand, is a category of formwork where it's strong and durable, too, Compared to steel formwork, aluminum formwork is lighter in weight, which means it is extremely easier to carry and transport. It's also less durable and weaker than steel. Overall, due to these circumstances, aluminum formwork is cheaper and more affordable than steel formwork.
What Are the Advantages of Steel Formwork?
Some of the most known advantages and pros of steel formwork include:
They're durable and strong to the extent that they wouldn't be worn out and taken down easily
Steel is sturdy and would not tip over by light to medium winds
The surface finish is smooth
Highly reusable
It can be fixed, moved, removed, and changed
These advantages are what make up the entirety of why steel formwork is commonly used and purchased. But if you think it's all rainbows and butterflies, think again!
What Are the Disadvantages of Steel Formwork?
A few of the disadvantages and cons of steel formwork include the following:
The shapes and sizes you can purchase them for are limited
The loss of heat is excessive
They're heavier and more difficult to carry and transport
The extreme smoothness can give problems when it's time for finishing
These are some of the considerations you need to factor in when choosing steel formwork. By now, you should know that not all steel formwork are made equally.
Is Steel Formwork Stronger Than Cement Formwork?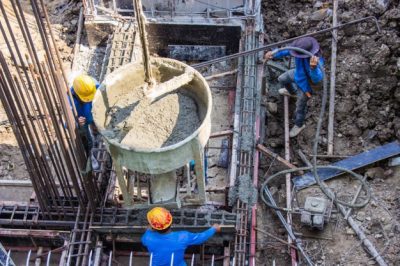 Figure 5 – Workers setting up concrete formwork
Yes, steel formwork is stronger, a lot more durable, and extremely longer-lasting than cement formwork. The simple fact that they're steel is more than enough to say that they are stronger and will be better performing than cement formwork.
Where Can You Get High-Quality Steel Formwork?
If you're on the market and you're trying to look for superior quality steel formwork, Total Contec is the key! For 12+ years of dominating the market, we have produced many different types of steel formwork that provided assistance to various construction projects like buildings, residential, commercial, and even industrial infrastructure.
All our experts here at Total Contec have produced some of the world's most significant and most important types of formwork wherever you are, and whatever business you might be in!
Other than steel formwork, Total Contec is also known in the industry because of high-quality frame scaffolding, steel planks and ladders, aluminum scaffolding, construction tools and safety equipment, and many more!