Plastic Formwork
TC plastic formwork is an innovative system formwork featuring very low weight and extremely simple handling. It obviously improves the efficient forming of walls, columns, and slabs using a minimum number of different system formwork components.
Excluding the material, our developers focussed on ensuring that the formwork system was easy to handle and understand for users. Even less experienced operators of formwork systems are able to work with  TC plastic formwork efficiently.
Total Contec Advantages
More than 20 years of experience in the construction industry
Match the optimal and most economical procurement plan according to customer needs.
Leaders in the field of scaffolding
One-stop service provider in the field of building materials
The three major factories guarantee quality, quantity and delivery time
The technical team has more than 50 people, which can provide various 2D and 3D design solutions
After-sales service is guaranteed, and online and on-site training guidance for scaffolding and formwork can be provided.
Plastic Formwork Specification
NAME
TYPE
UNIT
COLOUR
WEIGHT
MATERIAL
(KG)
WALL MODULE  (BIG)
TC-QT1200*600*75
piece
black
9.8
ABS
TC-QT400*600*75
piece
black
3.2
ABS
TC-QT300*600*75
piece
black
2.5
ABS
TC-QT250*600*75
piece
black
2.2
ABS
TC-QT180*600*75
piece
black
2.1
ABS
TC-QT200*600*75
piece
black
2
ABS
WALL MODULE  (SMALL)
TC-QT200*200*75
piece
black
0.8
ABS
TC-QT200*250*75
piece
black
1
ABS
TC-QT250*250*75
piece
black
1.1
ABS
TC-QT300*250*75
piece
black
1.3
ABS
TC-QT300*200*75
piece
black
1.45
ABS
TC-QT300*200*75
piece
black
1.1
ABS
OUTSIDE CORNER
TC-WJ250*600*75
piece
black
2.8
ABS
TC-WJ75*75*600
piece
black
0.5
ABS
INNER ANGLE
TC-NJ250*100*600*75
piece
black
2.85
ABS
TC-NJ250*100*250*75
piece
black
1.5
ABS
TC-NJ250*100*200*75
piece
black
1.2
ABS
TC-NJ250*100*300*75
piece
black
1.6
ABS
TOP ANGLE
TC-ZNJ250*250*100
piece
black
1.5
ABS
FITTING
handle
piece
black
0.09
PA
washer
piece
black
ABS
As a new type of material, PVC plastic formwork has the following good characteristics compared with other formwork:
(1) Its surface is smooth and flat, and no mold release agent is required during construction. The surface of the PVC plastic formwork is very smooth, it is not easy to bond with the concrete, and it can make the effect of fair-faced concrete. After the pouring is completed, with the solidification of the concrete, the formwork is automatically separated from the poured concrete, and it can be taken out very easily, so the PVC plastic formwork does not need to be coated with a release agent during construction. After the wood plywood is used for about 3 times, its surface becomes rough, and the quality of the concrete starts to decline (for example, the phenomenon of pockmarked surface is prominent). At this time, it is necessary to brush the mold release agent. Release agents are mostly volatile and irritating odor organisms, which have a great impact on the body of the operators, and the workers have great disgust.
(2) Good durability and high reuse efficiency. PVC plastic formwork has a long use time, with a turnover rate of more than 30 times, and can be used many times. For example, in the construction of this project, the PVC plastic formwork is still well preserved after one-time use to the top of the structure (26 turnovers). The PVC plastic formwork has good stability (no delamination, no bubbles, no cracks and warping, no wood knots and twill, no water absorption deformation), and it is basically intact in engineering use.
(3) High strength and strong applicability. PVC plastic formwork is made of polymer material, light weight, high strength, good toughness, easy stacking operation. And it has the properties of fire resistance, high insulation, moisture resistance, acid and alkali corrosion resistance, and can be used in various construction environments.
(4) Recyclable, green and environmentally friendly, with considerable residual value. PVC plastic formwork can be recycled to reduce environmental pollution.
When designing plastic formwork products, the application of components in different occasions is specially optimized. Therefore, the multifunctional formwork system significantly reduces the investment cost compared to the construction using various special formwork systems.
In addition, the use of the multi-functional formwork system for construction greatly reduces the types of system components, thus greatly simplifying the management of on-site materials and reducing the demand for construction materials; Only one type of formwork system is used in the process, which not only improves construction efficiency, but also reduces material storage space and transportation costs.
Contact us soon for more useful formwork info!
Plastic Formwork – The Complete FAQ Guide
In case you're curious about what plastic formwork is, you're in the right page! We here at Total Contec are considered as the best and most reliable providers of plastic formwork in this part of the country. The reasons why vary – mostly, it is because of the fact that we take on a comprehensive strategy to produce them, as well as give our clients the essential tips and lessons they need to take advantage of it.
Before that, though, here's an FAQ to help you understand what plastic formwork is all about!
What is Plastic Formwork?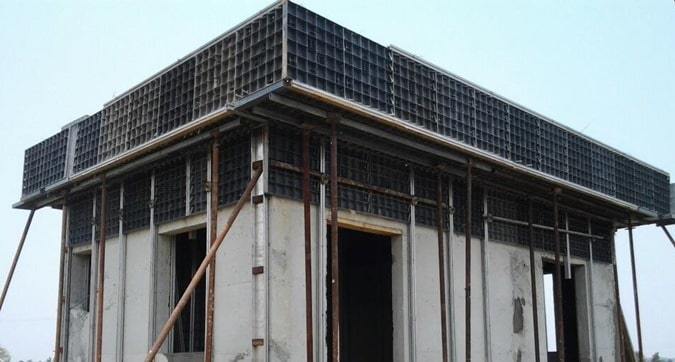 Figure 1 – An image of what plastic formwork looks like
Plastic formwork is a type or category of formwork that is manufactured and made using a particular type of plastic, which replaces other common types of materials such as wood and/or metal. Typically, plastic formwork is the type of formwork that's used for concrete structures because of how it is non-reactive towards different structural materials.
NOTE: Plastic, most of the time, is chemically inert, which simply means that it would not have adverse effects when combined with other substances.
Can I Use Plastic to Form Concrete?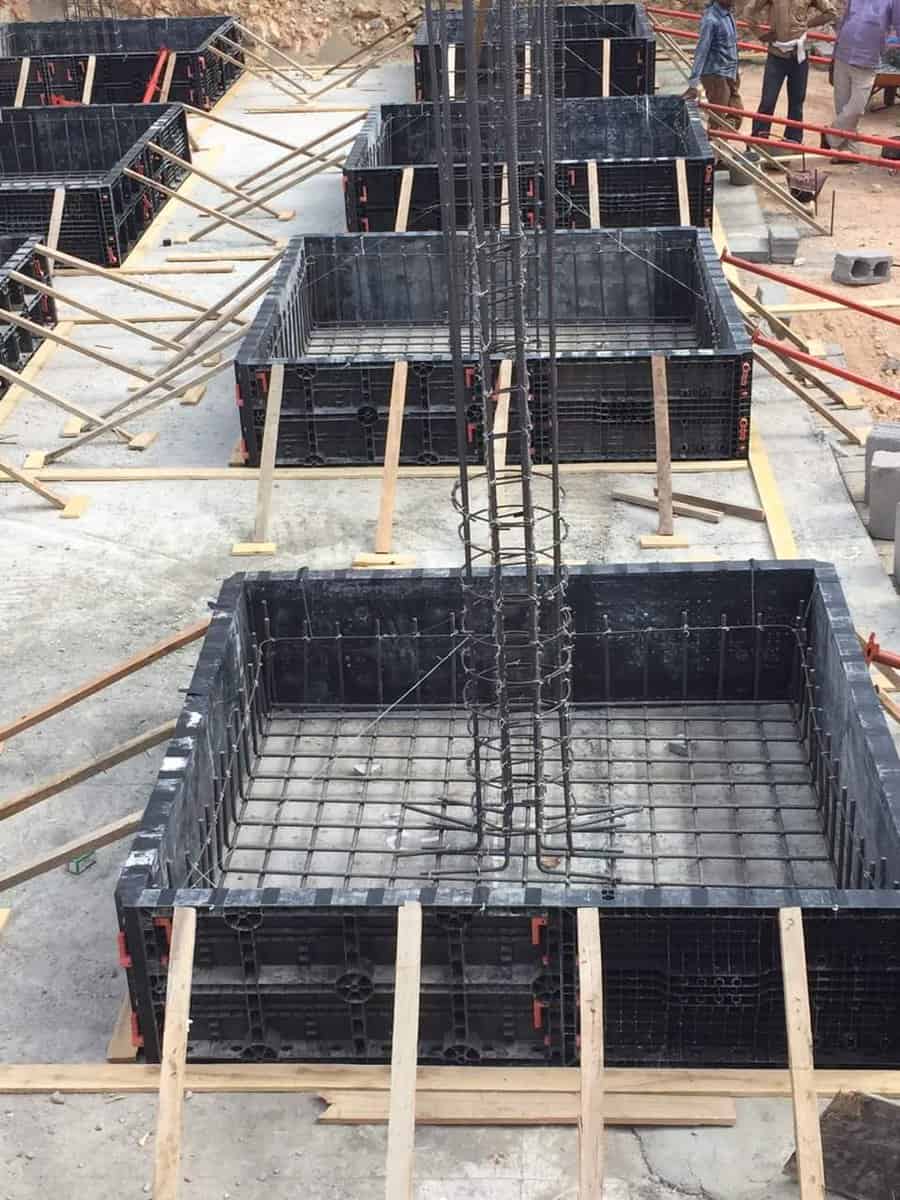 Figure 2 – Yes, plastic can be used to produce and create concrete structures
Yes, there have been researches and studies pertaining to the fact that there are plastic materials that are used as an environmental solution by making it into concrete. Moreover, it is a whole new solution that helps minimize landfills.
What Are the Different Types of Plastic Formwork?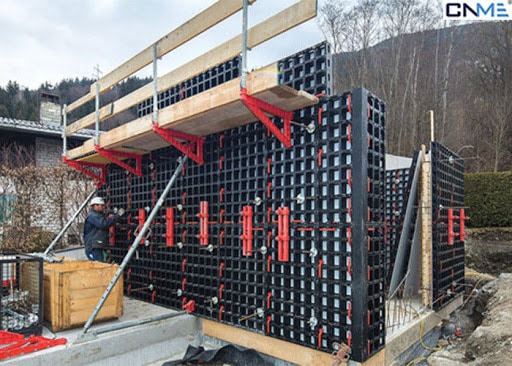 Figure 3 – An image of plastic formwork for walls
In the industry of structural formwork, there are a few different categories and types of plastic formwork – they are: Siscon Plastic Formwork System, Plastoc Formwork For Walls, Plastic Formwork For Floors, Nonva Plastic Formwork Systems, and Plastic Formworks for Columns.
Siscon and Nova Plastic Formwork System are commercial types of plastic that is utilized for the production and creation of various structural elements. All others are the particular formwork systems that are being used for different components of a formwork – plastic formwork for columns are for columns, for walls are walls, and so on.
What is Reusable Plastic Formwork?
Reusable plastic formwork is simply plastic formwork. The term "reusable" is just usually added to remind businesses that plastic formwork can easily be stored and reused – without all the hassle involved in reusing other types of materials!
What Are the Pros of Using Plastic Formwork?
The usage of plastic formwork has been rampant in the construction industry. Other than the fact that "they seem" new, other pros and advantages populate this as well. These pros and benefits include, but are not limited to:
The majority of plastic formwork are flat and smooth
They're convenient, lightweight, and easy to install and transport
They can be demolded easily
Plastic formwork is weather resistant and completely stable
They have excellent cost reduction capabilities
They help save energy and keep the environment protected
Of course, these are just some of the generic pros and advantages you can have if you use plastic formwork – there are a lot more, especially when you get the chance to use them yourself.
What Are the Cons of Using Plastic Formwork?
Plastic formwork, akin to many other types of formwork, also has its cons and downsides. These downsides, although common across all types of plastic formwork, are workable.
For the benefit of everyone, though, the following are the cons of using plastic formwork for your construction project:
Plastic has little-to-no heat endurance offered. They're flexible and tough, but they can get affected by high temperatures.
Unlike steel and metal, plastic does not have the property of supporting heavy loads.
Price-wise, plastic formwork and plastic moulds are more expensive and costlier compared to any other type of material.
The extreme flexibility plastic moulds have can sometimes be a cause for concern, especially when it comes to fluctuations.
Plastic formwork is truly a sight to behold, and, in some cases, it is the answer to most of the problems faced by construction and structural businesses and companies.
Plastic Formwork For Concrete Floors and Concrete Walls
These are the types of plastic formwork that are used for the preparation and the moulding of concrete floors and concrete walls. These are large plastic frameworks that are used in order to properly shape, mould, form, and size the concrete properly.
NOTE: Plastic formwork for concrete floors are typically different from that of plastic formwork for concrete walls. For walls, there would usually be other components involved, whereas plastic formwork for concrete floors would usually be plain formwork pieces. It's not always 100% like this, but this is how they are generally made.
Plastic Formwork vs. Steel Formwork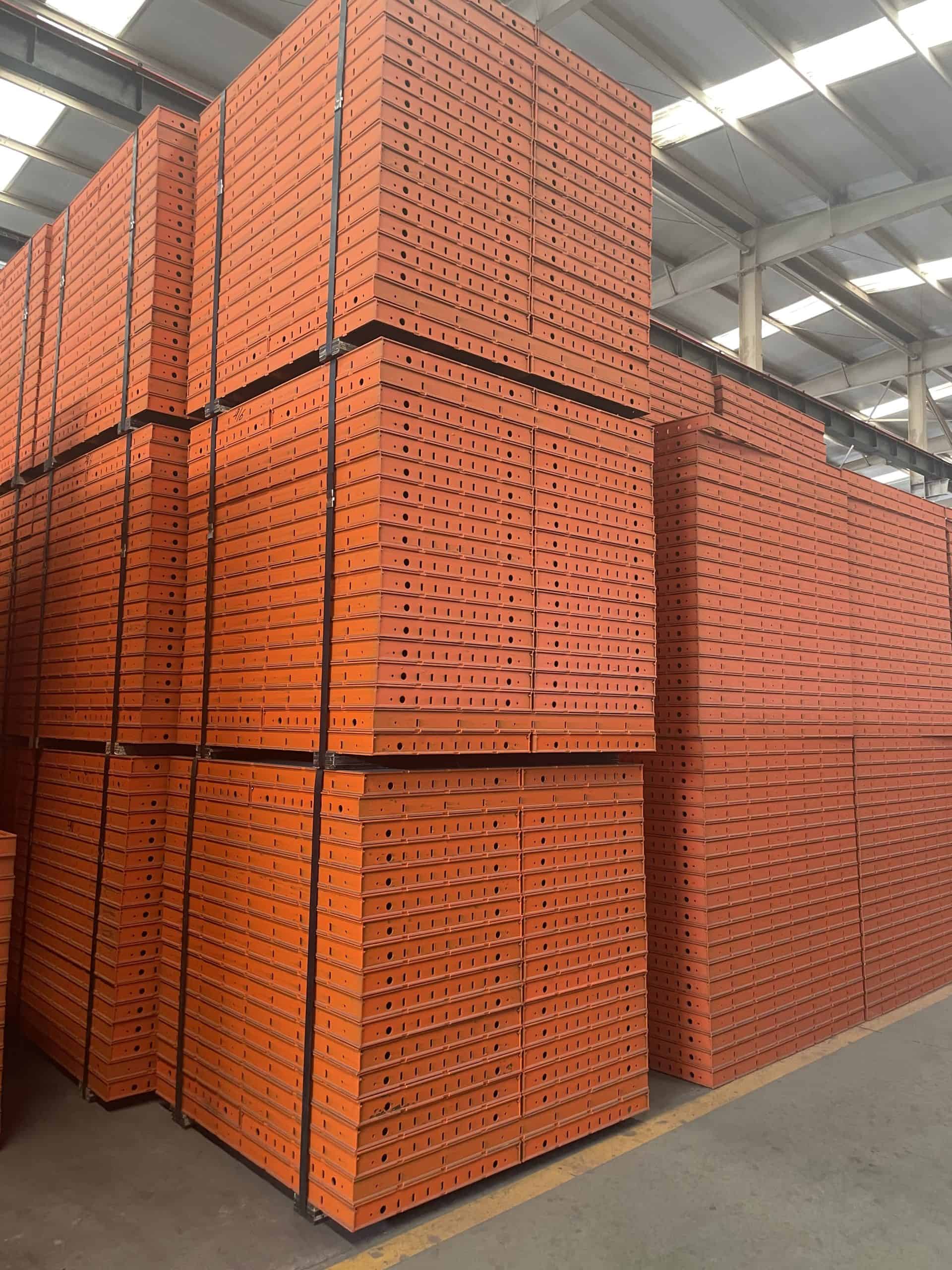 Figure 4 – Steel formwork
If plastic formwork is deemed to be strong, durable, long-lasting, and good for the environment, how does it then differ from steel formwork?
Now, we are aware of what the pros and cons are of using plastic formwork. In a nutshell, plastic formwork is strong and durable, too, but not as sturdy and load-bearing resistant as steel. On the flip side, they can easily be reused, they are labor-friendly, and the amount of time you'll save (because they'll already come pre-assembled) are the factors that make them a great alternative to steel formwork.
In a few sentences, steel formwork is an exceptionally strong, sturdy, and load-bearing capable type of formwork – but it is not as flexible, versatile, and as easily reusable as plastic formwork.
Where Can You Get High-Quality Plastic Formwork?
When it comes to quality plastic formwork, you can never go wrong in choosing us here at Total Contec for it! Our plastic formwork has been chosen and considered the best and most durable, and even the longest-lasting!
We've produced different types of plastic formwork for businesses, companies, for-profit and non-profit organizations to entities in, out, and around China. For years, we've done nothing but the best!
Other than plastic formwork, we're also trusted and banked on by many of our clients when it comes to Kwikstage scaffolding, shoring, ringlock scaffolding, cuplock scaffolding, and many more!
Contact us and we'll be more than happy to help you with what you need! Get a free quote u