Shoring Props
Shoring props is applied to concrete formwork. It consists of the inner tube, outer tube, and welding plate on end. The outer tube has a screwed pipe on the head so that the props can be adjusted in length.
According to the most of customers, the shoring props or shoring post, has two categories mainly, heavy duty props and light duty props.
In scaffolding industry, there are product's names such as Italian type shoring prop, Spanish type shoring prop, etc. Their differences are on the screwed pipe of the outer tube, one with a handle nut, another with a cup, and also on the pin that is the accessories.
You may be confused by those fuzzy names. Anyway, we can provide any kinds of shoring props. We have a lot of experiences and can present different types of combination in the materials, OD, thickness, surface treated for your selecting.
Outer Tube Diameter: 60/56/48mm;
Inner Tube Diameter: 48/40mm;
Thickness: 1.8/2.0/2.2/2.5/3.0/3.2mm;
Steel Grade: Q235/Q345; Tube with screw thread is Q195;
Surface treatment: Painting/Powder Coated/Pre-galvanized/Hot-dip-galvanzied;

Heavy Duty Props

Push Pull
| | |
| --- | --- |
| Code | Min-Max Length |
| SP/PP12-20 | 1200-2000mm |
| SP/PP18-31 | 1800-3100mm |
| SP/PP20-35 | 2000-3500mm |
| SP/PP22-39 | 2200-3900mm |
| SP/PP25-45 | 2500-4500mm |
| | Size can be customized. The inner tube is produced integrally with prop screw sleeve. |
 The details of shoring props' components.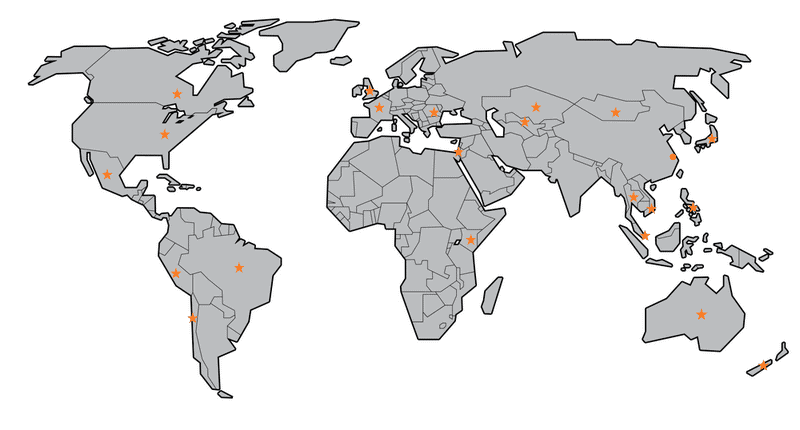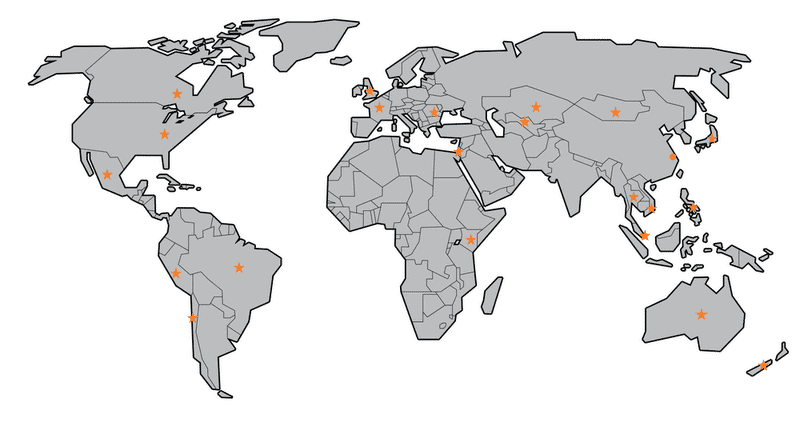 FAQ About Shoring Frame
Many argue that shoring frames are similar, if not the same as scaffolding systems. When, in reality, they are not. Here with us at Total Contec, we are all about reality, as well as assistance to you when it comes to your business.
So, in this guide, we will go over the truth into what a shoring frame is, what real purpose is, as well as its advantages and drawbacks when you choose to use them.
What is Shoring in Formwork?
Shoring is a construction or structural process that describes the making or establishing of a support type of structure to repair or keep a structure up. Shoring is usually done to buildings that are in danger of falling or collapsing, and in case you were wondering, it can either be temporary or permanent.
The support that shoring does to these walls are laterally. They're done when the structure deems to be truly unsafe.
When is Shoring Done?
There are various signs that shoring needs to be done to support a given structure. However, the most common scenarios would be:
When the walls of a building or a structure start to bulge out
Whenever you see the walls crack because of unequal settlement
Should you see that the adjacent structure needs to be pulled down
And lastly, when openings are needed to be made to enlarge the wall
NOTE: These are only some of the most common instances that dictate when you need to do shoring. You'll be able to find other circumstances and situations, too, so don't restrict or limit yourself to this.
What is the Purpose of Shoring?
By now, you should have the understanding that the main and primary purpose of shoring is to support a structure that is already about to fall or collapse. Due to this, it could mean that the support talked about can either be temporary or permanent.
One good example of temporary support would be when masonry load is about to go up to the structure and the combination of floors + walls isn't enough to hold it. That is going to be when the reinforcing of shoring needs to be done.
What is a Shoring Wall?
A shoring wall is one of the types of shoring used when other types of shoring isn't strong or durable enough. Shoring walls are typically made from solid concrete and typically lasts longer and more efficiently than other types of shoring.
Another definition of this could be from the term "shore a wall." This, on the other hand, is a procedure in which a wall will be supported during a repair, reinforcement, or even original construction of buildings and excavations.
Different Types of Shoring
Shoring is actually categorized into many different types and kinds. And if we discuss that in this guide, it can take us a whole day. That is why we'll list only several of the most common types and kinds of shoring that are used and taken advantage of.
Pneumatic Shoring – The type of shoring that uses air pressure to keep the posture of structures upright. These typically use air compressors.
Contiguous Pile Shoring – Also known as tangent pile shoring, piles are installed in place that does not only help keep a structure upright, but also in keeping the materials and area dry.
Dead Shoring – The type of shoring that's used for the supporting of dead loads (total structure weight).
Hydraulic Shoring – One of the fastest and easiest types of shoring, which is ideal for short-term excavations. This typically makes use of hydraulic pistons.
Sheet Pile Shoring – This is the type of shoring that utilizes sheet piles to help retain excavations that are soil-to-soil. Also the best shoring technique when working near bodies of water.
Diaphragm Walls – This is considered the strongest type of shoring. These use reinforced concrete and typically used in basements and deep tunnels.
Raking Shoring – This probably is the most common type of shoring. Professionals and experts make use of timber beams to support the overall structure.
Secant Pile Shoring – The type of shoring that makes use of two (2) walls that are interlocking, forming a single continuous piece of wall.
H-Beam and I-Beam Shoring – The type of shoring that involves two (2) concrete panels between steel beams.
What is the Difference Between Shoring and Scaffolding?
Shoring and scaffolding are two (2) of the most commonly misidentified type of processes. But now, it's time to correct that.
Both these processes are used in almost the same applications and business industries – and both of them actually have almost the same principles. However, how they're done, what's done, and the purpose is dissimilar.
As per the American National Standards Institute or the ANSI, scaffolding is described and best defined as an either elevated, suspended, or supported work unit that's used for supporting workers and/or materials (both).
On the contrary, shoring is another type of structure or establishment used to support the structure or the formwork system.
So, the clear difference would be how they are used – what they are supporting. Scaffolding is done and used to support workers and materials that are being used for a particular structure, whereas shoring is used for supporting the structure itself.
What is a Shoring Beam?
A shoring beam is a type of component used in many shoring processes and is used for the support of heavy loads. There's actually one (1) common type of shoring that makes use of shoring beams to pursue the support of a structure.
Dubbed and labelled H-Beam and I-Beam Shoring, also referred to as soldier pile walls, is one of the most common types of shoring where prefabricated H or I steel is driven to the ground to support a structure that is currently being built, repaired, or excavated.
Components of Shoring Systems
Another factor that totally differentiates shoring from scaffolding is the identification of parts and components. Now, in scaffolding, no matter the type of scaffolding system, the components used are almost always the same.
In shoring, however, the components needed would be different per type. In this category of a question, we'll be discussing the different components of raking shoring, which is actually one of the most common and most-used types of shoring.
So, the parts and components of a raking shoring system are:
Sole Plates
They're known and considered as the main or primary beam of walls in a given structure. It's a horizontal component that is the nearest to the ground.
Braces
Braces or bracing are steel components that are used to brace the walls and prevent falls, collapses, cave-ins, and other similar instances and occurrences.
Wall Plates
These are typical plates that are made out of wood that are placed vertically along the wall's face. This helps secure the wall plates of a given structure.
Inclined Members
These are components that give the lateral support that a building's unsafe wall needs in order to be kept straight and upright.
Needles
Needles are the parts of a shoring system that helps in the transferring and moving of weight to the dead shores. This is usually done for walls.
Cleats
Lastly, cleats are used to give extra support to the inclined struts or the rakers.
These are just some of the common parts and components used in a raking shoring system.
NOTE: As we mentioned above, a different type of shoring system could give way to different parts and components.
How is a Shoring Wall Built?
Different companies have been inclined to the construction or building of shoring systems differently. Akin to scaffolding, not all companies follow the same rules, processes, procedures, and methodologies in erecting or establishing a shoring structure.
Nevertheless, the general way of how shoring is build is done in the following way:
Step #1: Digging Deep
The very first step in building a shoring wall is by digging deep. Now, most of the household devices we have wouldn't be able to dig deep – this is where large-scaled excavation diggers will come into play. Also known as caisson drill rigs, the can dig up to 11 storeys deep!
Once done, the dug hole will be checked and cleared so that we can proceed to the next steps.
Step #2: Steel Beam Placement
After drilling, the next step would be to place a steel beam structure into the hole. This beam will only serve as a guide in order for the concrete that will be poured to remain upright and not swaying.
Step #3: Cement/Concrete Filling
You guessed it, the next step would be the filling of cement, transforming this beam of a structure into what's called a solider pile. These solider piles will be assessed and observed until they go solid.
NOTE: No construction or excavation will further be done unless the soldier pile has dried up.
Step #4: Repetition
Lastly, steps 1 to 3 will be done to the adjacent areas of the excavated structure. The procedure will continue until all areas have the needed support.
This is how the general procedure of shoring frames is done! But, remember, it's not always going to look like this! Many other businesses and companies follow different sets of rules and regulations, so, do mind that!
What Are the Advantages of Shoring?
Shoring is done because of some advantages. Now, to let you know, here are a few of the advantages of shoring;
Enhanced Safety During Construction Projects
Shoring helps protect workers and personnel from potential property and construction accidents that are caused by not having enough support. Shoring helps hold the earth or the soil, which totally helps out in preventing fall-outs, cave-ins, as well as collapses.
Safety and security is actually the number one benefit or advantage of shoring systems.
Better Working Environment For Workers and Personnel
The next, of course, would be involving people and personnel. With shoring systems, the working environment they'll be on will be a lot better and more beneficial. This means, they won't indulge in the fear of getting on something they're not 100% sure of.
Faster Scheduling
No delays, in simpler terms because you won't have to dig twice. Shoring systems can expedite the scheduling of the project by faster and more urgent timeframes.
Cheaper and Lower Budget
Last, and most definitely not least would be lower costs and budget. Companies and businesses wouldn't need to face collapsed excavations, accidents, and the like because the site will be an extremely safe environment for workers and personnel.
These are some of the pros and advantages of shoring systems!
What Are the Disadvantages of Shoring?
Now, it's not always rainbows and butterflies, especially when it comes to construction. There'll always be problems and mishaps along the way! Here are some of the drawbacks or things you need to look out for when shoring:
Honestly, the only con or drawback that I see with shoring is that it requires a bigger workforce.
Of course, since shoring is not a one-man type of job, you'll have to have more personnel and workers manning it. This can stretch out to like 2 to 3 days, but after that, it's already easy going.
This is where the pros or the advantages of shoring kick in. After this drawback, you won't have to worry about anything else.
Where Can You Get High-Quality Shoring Services and Materials?
Finding a good and reliable shoring manufacturing company can be a bit too harsh – it can even be impossible if you don't know where to find them.
So, that is what this guide is for! While the main purpose of this guide is to help you in identifying what a shoring frame is, it has also been a good platform for us to market and to let you know about our expertise.
As you see, here with us at Total Contec, we've been providing all different kinds and types of building and property support to our clientele from all around the world. And even though we are known for our scaffolding services, you can also bank and count on us for your shoring frames.
Our shoring frames have been regarded to as Hebei's most-sought-after because of overall reliability, strength, and of course, durability.
Other than shoring frames, Total Contec can also be your one-stop manufacturer if you ever need quite a bit more complex services and production such as modular scaffolding, tools and safety props, aluminum stage and aluminum ladders, and many more!
Reach out to us and we'll be more than happy to help you with what you need! We'll send a free quotation over so you know what to expect!