Formwork Accessories
Formwork accessories are various components used to form and shape concrete. There are many different types of formwork accessories, each with their own unique purpose. For example, column clamps are used to hold formwork in place while concrete is being poured. Form savers are another type of accessory that helps to prevent concrete from sticking to the formwork. Form ties are also used to keep formwork in place and help to create a uniform shape. In addition, there are also a variety of finishing tools that can be used to create a smooth surface on concrete. Formwork accessories are an essential part of the construction process, and there is a wide variety of options available to suit any need.
Total Contec Advantages
More than 20 years of experience in the construction industry
Match the optimal and most economical procurement plan according to customer needs.
Leaders in the field of scaffolding
One-stop service provider in the field of building materials
The three major factories guarantee quality, quantity and delivery time
The technical team has more than 50 people, which can provide various 2D and 3D design solutions
After-sales service is guaranteed, and online and on-site training guidance for scaffolding and formwork can be provided.
There are numerious types of Formwork Accessories in different function and different usage. Our accessories have following main advantages:
1. High tensile strength material
2. High process precision, precise thread.
3. Surface treatment: electroplated, galvanized
| | |
| --- | --- |
| item |  formwork accessories nut |
| Materials | QT500-7 |
| Dimensions | 16mm, 17mm |
| Weight | 0.12kg, 0.15kg |
| Surface | galvanized |
| Standard | Din18216 |
| Note | OEM service |
| Package | In steel pallet, Carton, plywood case |
| | |
| --- | --- |
| Name | Thread rod/threaded rod/thread bar |
| Grade | 4.8/8.8/10.9/12.9 |
| Specification | M4-30,  1M-3M |
| Surface Treatment | Zinc Plated, HDG, Plain and Black |
| Meterials | Carbon steel |
Formwork Accessories – The All-Inclusive FAQ Guide
There are tons of formwork accessories you can choose from that you can make use of to improve, enhance, and develop your experience. While there are various methodologies done, we here at Total Contec are able to produce the best, strongest, and longest-lasting formwork accessories you can use! We're China's most trusted formwork accessories manufacturer!
Prior to that, here's a quick and simple FAQ to guide you in choosing what types of formwork accessories you can take advantage of!
What Are Formwork Accessories?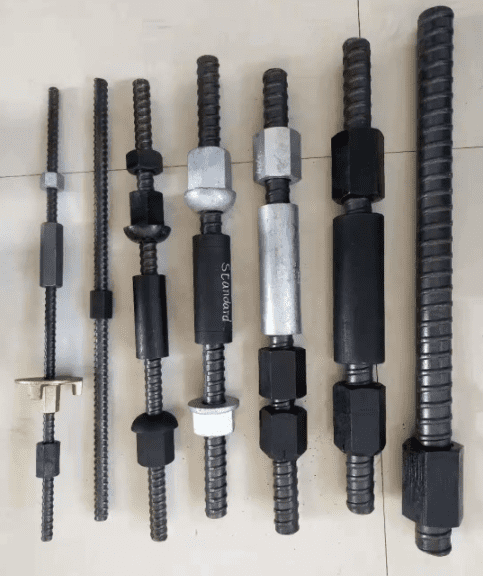 Figure 1 – An image of the different accessories used in formwork structures
Formwork accessories are the parts and/or components of any formwork structure. In simpler terms, these are the building blocks of a formwork structure, making it a whole one.
These accessories aren't only just the ones that make up the entirety of a structure, instead, accessories also include all other components that have supplemental value to the overall formwork structure.
What this mean is, there are formwork accessories that are "optional" or those that are not necessary for the operation of the formwork.
What Materials Are Used to Produce Formwork Accessories?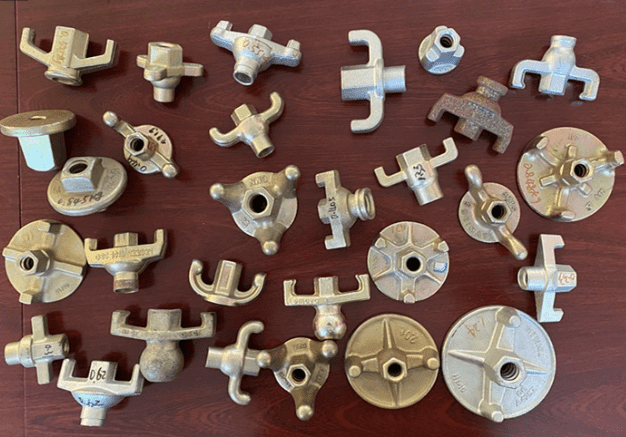 Figure 2 – Different materials used for the purpose of formwork structuring
In terms of the materials used for these formwork accessories, they will mostly depend on the type of formwork being established and erected. For instance, plastic formwork would usually involve plastic parts and components.
Generally speaking, the common materials that are used for the production of formwork accessories are:
Timber (Wood)
Plywood (Wood)
Aluminum
Steel
Fiberglass
Plastic
There are some parts, however, where they need to be steel or metal in order for them to hold and erect the formwork upright. For instance, in a timber beam formwork, steel and metal nuts and bolts would usually be part of it simply because having a wood fastener would not properly hold and erect the structure upright.
What Are the Different Types of Formwork Tools and Accessories?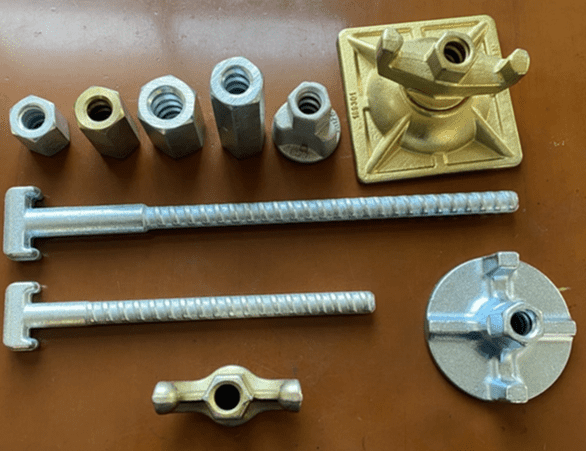 Figure 3 – Steel and timber being used side-by-side for the formwork structuring
It's difficult and challenging to identify formwork tools and accessories independently. As a matter of fact, there are different ways to determine which is which!
Normally, though, they would be identified by the type of material used like concrete, fiberglass, timber, plywood, plastic, aluminum, and steel. Furthermore, formwork tools and accessories are also identified by the type of use they have, such as ties, hangers, anchors, spacers, props, etc.
Here with us at Total Contec, though, we like to categorize our formwork tools and accessories by the materials that are used for them. Besides the fact that it is easiest this way, they're also faster to determine and identify:
Plywood
Timber Wood
Steel
Aluminum
Plastic
Fiberglass
What Are the Requirements of a Good Formwork?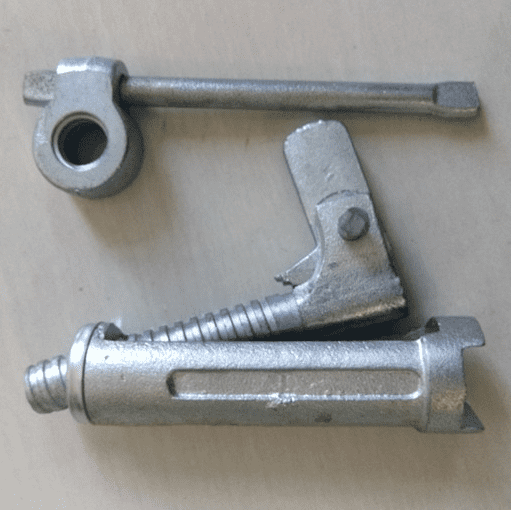 Figure 4 – OSHA-passed requirements for a formwork to be approved
The Occupational Safety and Health Administration (OSHA) set the standard for a good and usable formwork structure. According to their ruling, a good formwork must be:
Adequately strong to be able to withstand dead and live loads.
Inflexibly built
Efficiently propped
Constructed where the joints are tight enough to prevent leakage
Open for evacuation of different parts
Inexpensive and easily accessible
Plain and smooth
Sturdy enough to not get bent
Lightweight
Easy to remove
In order for a formwork to be tagged and labelled as good, these should be seen and met.
Formwork Accessories vs. Formwork Consumables
A lot of times, businesses confuse formwork accessories from formwork consumables. They're commonly interchanged and thought to be the same, when, in fact, they are a lot different with one another.
Formwork accessories are elements and components that are built within the formwork. They are essential for the assembly and operation of the formwork.
On the other end of the spectrum, formwork consumables are components and parts that are consumed daily and are usually NOT reusable. They are termed as "consumables" because once they're used and consumed; they can no longer be reused.
To help you with it further, we'll further demonstrate the differences between formwork consumables and formwork accessories.
Consumables regularly are tie cases, slab and wall separators, steel wools, and demoulding agents. Accessories are often categorized as basic, supplementary, and optional.
Basic are accessories that are NEEDED and NECESSARY for the formwork; supplementary are those that ALLOW OPTIMAL FUNCTIONALITY; they aren't needed but they will help out a LOT; and lastly, optional are those that ARE NOT NEEDED but can have positive effects on the formwork.
Here at Total Contec, you'll no longer have to worry about your purchase – whether you're purchasing formwork consumables and/or accessories, we will let you know from the very beginning! We have engineers and experts who are always ready and open to provide you with the assistance needed for your formwork structure, wherever you are in the world and whatever type of project you may have!
Is China a Good Place to Find High-Quality Formwork Accessories?
Yes, China, out of all the many different countries and regions you can search formwork accessories from, is the best – why? Simply because of how resourceful we are, as well as the fact that we're able to produce a whole lot of different types of formwork components and accessories you might need for the construction or structural project you have.
You may find it difficult to juggle through all the different formwork accessory suppliers, but we here at Total Contec got you!
Which Chinese Manufacturer Can You Trust to Get Formwork Accessories?
For 12+ years, Total Contec has produced many different types and kinds of formwork accessories to various businesses and organizations worldwide. We've worked with several construction businesses, as well as foreign organizations that needed superior quality formwork for extra strength, durability, and overall longevity.
Wherever you are in the world, and whatever type of business you have that needs these types of formwork, Total Contec is here and ready to help you!
We can provide you with sufficient and superior quality of formwork whether you want to use timber beam formwork, aluminum formwork, steel formwork, plastic formwork, or any other formwork! We're also the best when it comes to modular scaffold, aluminum scaffold, tools and safety tools, as well as construction tools, too!
Reach out to us and we'll be more than happy to send a free quotation over!